Winter Ranch Management Seminars
The seminar series will highlight 'Successful strategies for enhancing profit' for beef producers and allow producers to ask questions of their local, district and state extension specialists. The specialists will answer a wide range of questions on beef cattle issues surrounding animal health, nutrition, management, genetics and reproduction during the Town Hall Q & A.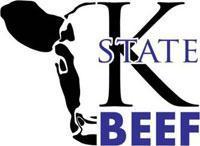 Please RSVP to your selected location contacts by close of business one week before the event. 40 RSVP'd attendees requested for each location. Locations with fewer than 40 confirmed attendees may be cancelled. Registration fees and payment forms may vary by site. Contact your local host contact for registration/RSVP details. Meal is included in the registration fee.
2017 Winter Ranch Management locations and contacts include:
Mound City
Date: Thursday, January 26, 2017; 5:30 - 8:30 PM
Location: Mound City First Baptist Church
8424 Paine Road
Mound City, KS 66056
RSVP by January 19, 2017 to:
Megan Westerhold, Marais des Cygnes Extension District-Paola Office
913-294-4306; mwesterhold@ksu.edu
Chris Petty, Southwind Extension District
620-223-3720; cgp@ksu.edu
Syracuse
Date: Tuesday, February 7, 2017; 5 - 8:30 PM (MOUNTAIN TIME)
Location: Hamilton Co. Fairgrounds
806 Main St.
Syracuse, KS 67878
RSVP by January 31, 2017 to:
Jenifer Sexson, Hamilton Co. Extension
620-384-5225; jsexson@ksu.edu
Salina
Date: Tuesday, February 14, 2017; 11 AM – 3:15 PM
Location: Salina K-State Polytechnic Conference Center
2310 Centennial Drive
Salina, KS 67401
RSVP by February 7, 2017 to:
Katelyn Brockus, River Valley Extension District
785-325-2121; kbrockus@ksu.edu
Anthony Ruiz, Central KS Extension District
785-392-2147; anruiz@ksu.edu
Neil Cates, Post Rock Extension District
785-738-3597; ncates@ksu.edu
Kashly Schweer, Midway Extension District
785-483-3157; kschweer@ksu.edu
Olsburg
Date: Wednesday, February 15, 2017; 5-8:30 PM
Location: McCormick Elementary
109 N First St.
Olsburg, KS 66520
RSVP by February 8, 2017, online at www.pottawatomie.ksu.edu or call Pottawatomie Co. Extension Office at 785-457-3319.
For more information contact:
Anastasia Johnson, Marshall Co. Extension
785-562-3531; anastasia@ksu.edu
Greg McClure, Riley Co. Extension
785-537-6350; gmcclure@ksu.edu
Della Sass, Pottawatomie Co. Extension
785-457-3319; dsass@ksu.edu
Atwood
Date: Tuesday, February 21, 2017; 5-8:30 PM
Location: Rawlins County Fair Building
20366 RD S
Atwood, KS 67730
RSVP by February 14, 2017 to:
JoEllyn Argabright, Rawlins Co. Extension
785-626-3192; joargabright@ksu.edu
Meeting location: Meeting Date/Time: RSVP by:
Mound City January 26; 5:30-8:30 PM January 19
Syracuse February 7; 5-8:30 PM January 31
Salina February 14; 11 AM - 3:15 PM February 7
Olsburg February 15; 5-8:30 PM February 17
Atwood February 21; 5-8:30 PM February 14