Winter Ranch Management Seminars
The seminar series will highlight 'Corrals, Calcium, Costs and Cows: Management and Profit Strategies for 2018' for beef producers and allow producers to ask questions of their local, district and state extension specialists. The specialists will answer a wide range of questions on beef cattle issues surrounding animal health, nutrition, management, genetics and reproduction during the Town Hall Q & A.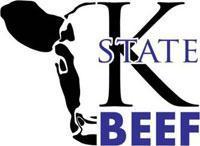 >> Watch videos from the 2018 Seminars
2018 Proceedings
Cost, Profit and Production Benchmarking — Sandy Johnson
Stockmanship and Facilities — Justin W. Waggoner
Control of Sericea Lespedeza using Late-Season Prescribed Burning — KC Olson
Optimizing The Cow Herd Through Cow/Heifer Selection — Bob Weaber
2018 Winter Ranch Management locations and contacts include:
Beloit
Date: Tuesday, February 6, 2018; 5:30 - 8:30 PM
Location: NCK Technical College
3033 US HWY 24
Beloit, KS
RSVP by January 30, 2018 to:
Barrett Simon, Post Rock Extension District, 785-378-3174; barrett8@ksu.edu
Katelyn Brockus, River Valley District, 785-325-2121; kbrockus@ksu.edu
Clint Laflin, Midway Extension District, 785-483-3157; cllaflin@ksu.edu
Olsburg
Date: Wednesday, February 7, 2018; 5:30-8:30 PM
Location: McCormick Elementary
109 N First St.
Olsburg, KS 66520
RSVP by January 31, 2018, online at www.pottawatomie.ksu.edu or call Pottawatomie Co. Extension Office at 785-457-3319.
For more information contact:
Anastasia Johnson, Marshall Co. Extension, 785-562-3531; anastasia@ksu.edu
Greg McClure, Riley Co. Extension, 785-537-6350; gmcclure@ksu.edu
Shannon Blocker, Pottawatomie Co. Extension, 785-457-3319; sblocker@ksu.edu
Dighton
Date: Thursday, February 8, 2018; 5:30 - 8:30 PM
Location: Lane County Fairgrounds
Dighton, KS
RSVP by February 1, 2018 to:
Jared Petersilie, Walnut Creek District, 620-397-2806; jaredp11@ksu.edu
Hepler
Date: Tuesday, February 13, 2018; 5:30 – 8:30 PM
Location: Community Building, Hepler, KS


RSVP by February 1, 2018 to:
Chris Petty, Southwind Extension District, 620-223-3720; cgp@ksu.edu
Keith Martin, Wildcat Extension District, 620-784-5337; rkmartin@ksu.edu
Meeting location: Meeting Date/Time: RSVP by:
Beloit February 6; 5:30-8:30 PM January 30
Olsburg February 7; 5:30-8:30 PM January 31
Dighton February 8; 5:30-8:30 PM February 1
Hepler February 13; 5:30-8:30 PM February 6