K-State Sheep Producer's Day scheduled for March 10
K-State Stanley Stout Center is site for this year's Sheep Day.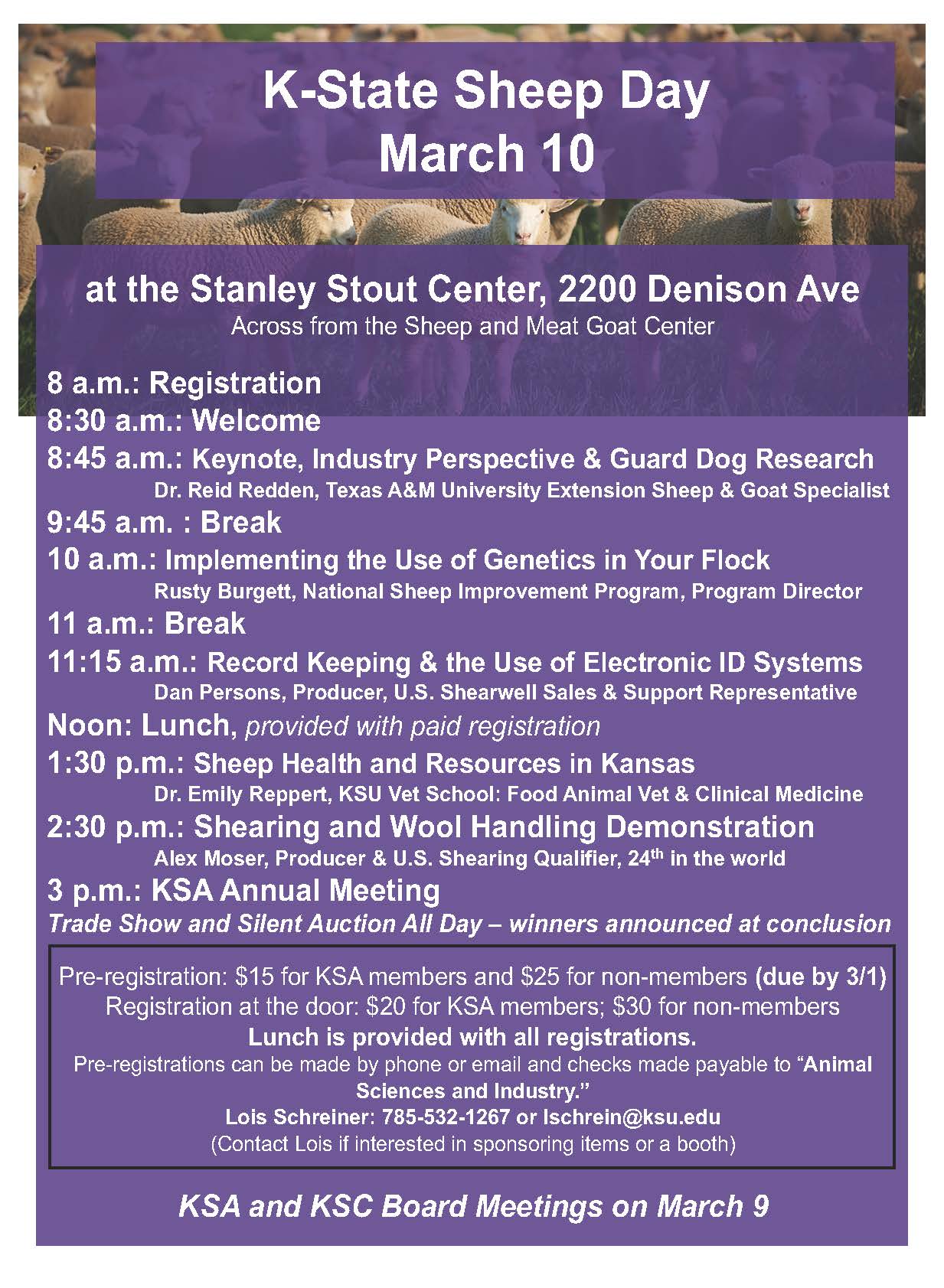 MANHATTAN, Kan. – The 2018 Kansas State University Sheep Producer's Day is planned for Saturday, March 10. This year's event will be hosted at K-State's Stanley Stout Center, 2200 Denison Avenue in Manhattan.
The program will feature Dr. Reid Redden, Texas A&M University Extension Sheep and Goat specialist; Rusty Burgett, National Sheep Improvement Program director; Dan Persons, U.S. Shearwell Sales and Support Representative; Dr. Emily Reppert, KSU Vet School: Food Animal and Clinical Medicine; and Alex Moser, the 24th ranked shearer in the world.
The event will begin at 8 a.m. with registration and coffee and donuts. A trade show and silent auction will take place throughout the day. The Kansas Sheep Association will host its annual business meeting following the educational programs. For a schedule, visit www.asi.ksu.edu.
Pre-registration for Kansas Sheep Association members is $15 and non-members are $25. Registration fees (paid at the door) are $20 for Kansas Sheep Association members and $30 for non-members. Lunch is included with registration.
The K-State Sheep Producer Day is sponsored by the Kansas Sheep Association and the K-State Department of Animal Sciences and Industry. For more information about the event, contact Lois Schreiner at 785-532-1267 or lschrein@ksu.edu.