2018 EID Tag Information
Below are tags that are acceptable for state nomination use:
*Remember the "old style" tags will not be accepted.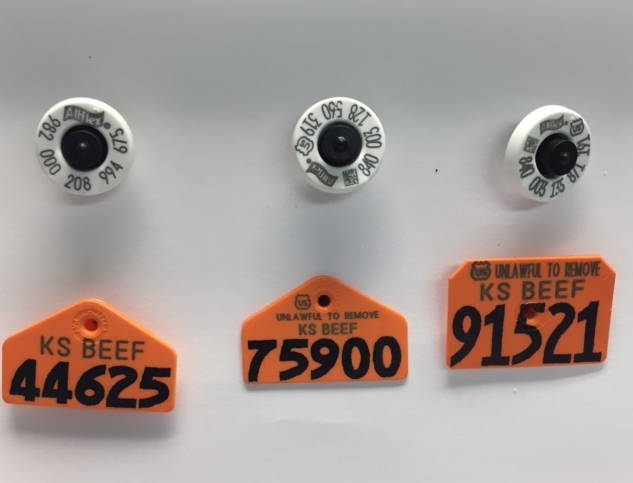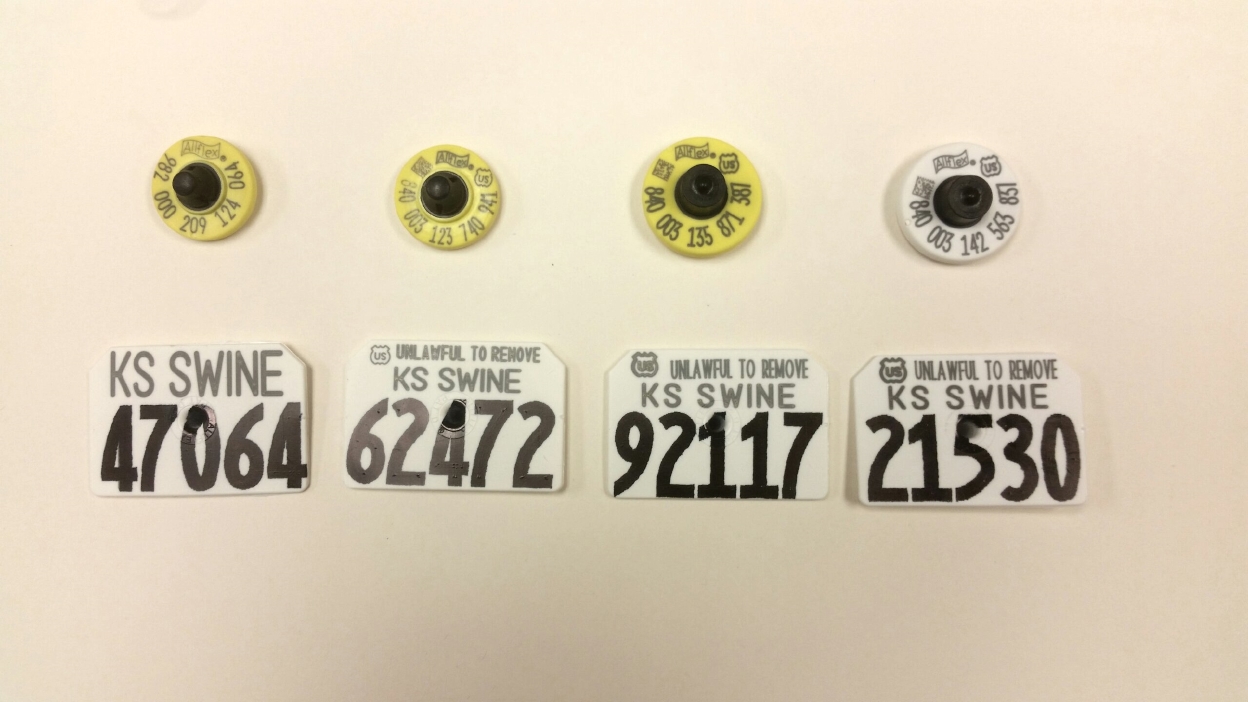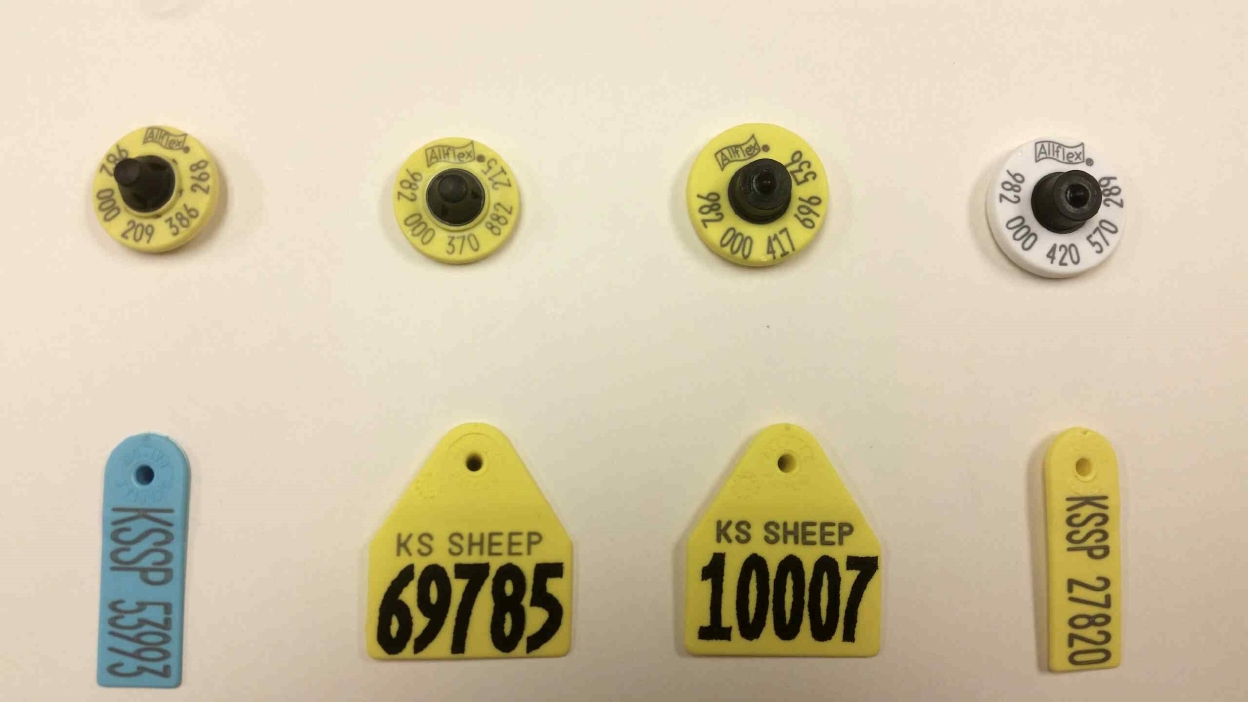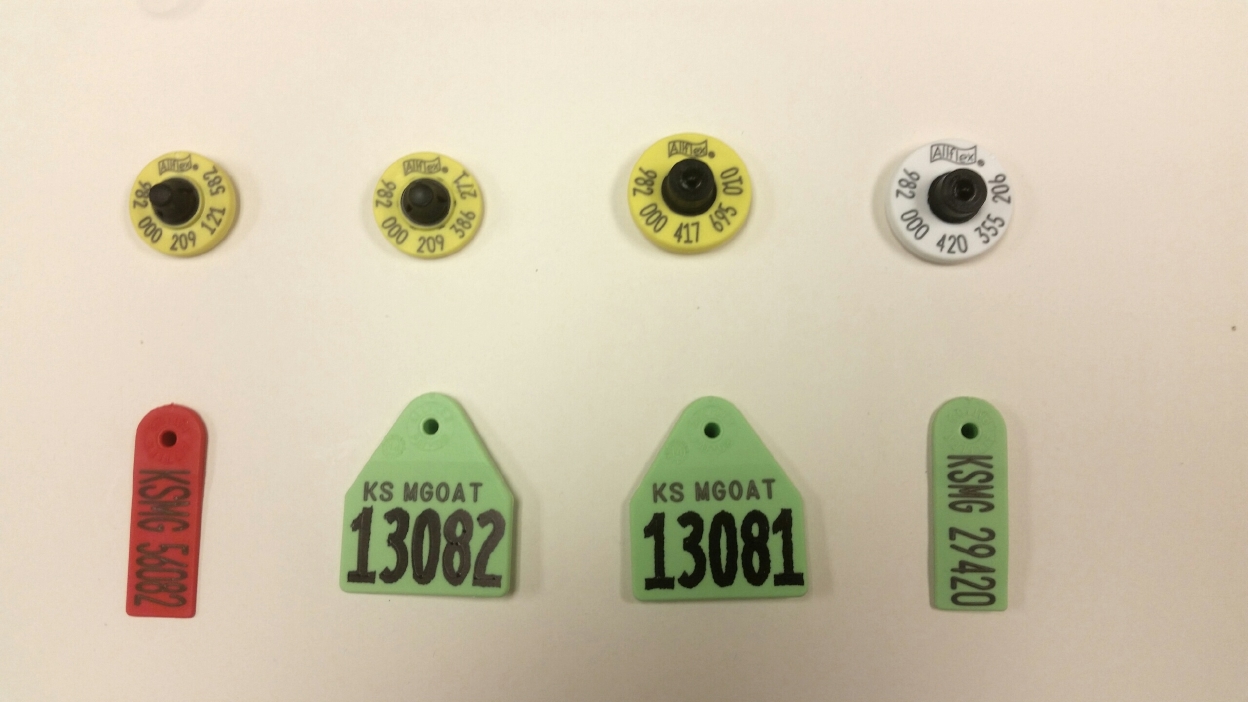 *There are several colors of ribbon tags for sheep and goats, depending on the year ordered. All are acceptable as long as they are an official eID tag, ordered through Dave Kehler in Butler County. They must have a 5-digit visual ID and corresponding 15-digit EID button.

EID Tag Information
EID Tag Information for All Counties

2018 Procedure for Ordering EID Ear Tags
EID Tag Order Forms
2018 Beef EID Ear Tag Order Form
2018 Small Animals EID Ear Tag Order Form
EID Tag Order Summaries
Beef Tag Order Summary - 3/15/2018
Beef EID/4-H Bag & Tag Numbers
Swine Tag Order Summary - 3/15/2018
Sheep Tag Order Summary - 3/15/2018
Meat Goat Tag Order Summary - 3/15/2018
EID Tagging Tips
Tag Application Instructions for All Species
Small Animal Tagging Tips (updated 2/24/2016)
EID Tag Program Participation
Intent to Participate in the Kansas EID 4-H Tag Program
Weigh-in Resources
*For more information, please contact David Kehler: 316-321-9660, dkehler@ksu.edu. You can also visit the Butler County Extension website for more information.