Poultry in Kansas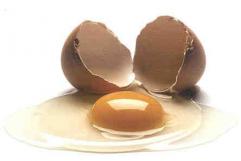 The commercial poultry industry is one of the largest users of feed grain in the United States and the potential for commercialization in Kansas is high. In the past eight years, expansion has occurred in the commercial egg area, turkey production, and most recently in the area of replacement pullet production. Economic development opportunities through the poultry industry could bring additional jobs, use Kansas grain, and reverse the rural outflow of the labor force.
The Kansas game bird recreational industry is considered one of the top three sources of tourism. People from all over the US are attracted to the beautiful vistas that are rich in pheasant and quail. It is likely that the production of game birds and the use of game birds in the recreation environment will continue to grow. Each of these enterprises are large users of Kansas produced grain and feed by-products.
2016 Spring Pullet Sale
SOLD OUT!