Poultry in Kansas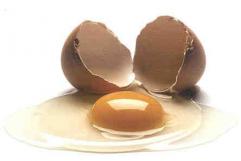 The commercial poultry industry is one of the largest users of feed grain in the United States and the potential for commercialization in Kansas is high. In the past eight years, expansion has occurred in the commercial egg area, turkey production, and most recently in the area of replacement pullet production. Economic development opportunities through the poultry industry could bring additional jobs, use Kansas grain, and reverse the rural outflow of the labor force.
The Kansas game bird recreational industry is considered one of the top three sources of tourism. People from all over the US are attracted to the beautiful vistas that are rich in pheasant and quail. It is likely that the production of game birds and the use of game birds in the recreation environment will continue to grow. Each of these enterprises are large users of Kansas produced grain and feed by-products.
2014 Spring Pullet Sale
Thank you for your interest in our pullet sale. We are now sold out.
April 19, 2014

9:00am to 5:00pm


The KSU Poultry and Gamebird Research and Teaching Center will have its 2014 Spring Pullet Sale on Saturday, April 19, 2014. Pullets are young hens that have been raised from hatch until they are ready to produce large numbers of eggs over a couple of years. Our pullets are specially selected for high egg production and perfect for small farm flocks. These birds are all hybrids and will produce eggs at the most efficient costs.
Our pullets have been fully vaccinated and grown without antibiotics. By the day of the sale, they will have been vaccinated for: Marek's, Newcastle, Bronchitis, AE/Fowl Pox, and Infectious Bursal diseases. They will be slightly beak trimmed to prevent picking. They will be 17 weeks old and ready to lay in about 1-2 weeks. We will provide management instructions when they are picked up.
Breed Choices
Hybrid Whites
These birds are white feathered and will lay white shelled eggs. They are a based on a Leghorn hybrid cross. Cost $6.75 each.
Hybrid Browns
These are tan, red or brown feathered birds and they will produce brown eggs. They look much like a New Hampshire Red with a splash of white feathers and a little less body weight. Cost: $8.00 each.
Hybrid Contrasts
This is a new line of hybrid birds that are almost white feathered with splashes of brown feathers here and there. They look similar to the Leghorn breed, but they will produce large numbers of brown shelled eggs. Cost: $8.00 each.
Dual Purpose Hybrids
Many people like a few birds that are more like the old heritage breeds but they are disappointed that they lay too few eggs and consume too much feed. These birds will be mostly black feathered, with a splash of brown down their chests. They are slightly larger than the typical hybrid egg type birds and thus will eat a bit more feed, but still well outperform many of the old, non-selected breeds. They have been bred to make good free-rangers. They will produce brown shelled eggs. Cost: $9.00 each.
Other Information
Our pullets have been raised and managed by KSU Animal Sciences and Industry students. This event is held annually in April and we always sell out of all the birds the students produce. They must be picked up on Saturday, April 19 from 9:00am until 5:00pm at the farm located at 2000 Marlatt Avenue in Manhattan, Kansas. Please bring your own containers or cages. You will not be permitted to tour or come into the farm facilities due to the strict biosecurity measures. Your containers should have good airflow and be placed in an area where fresh air is available. We will not put any birds in a trunk! You must make full payment at the time of pick up.