Poultry in Kansas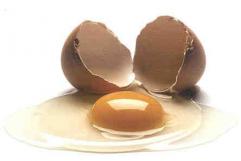 The commercial poultry industry is one of the largest users of feed grain in the United States and the potential for commercialization in Kansas is high. In the past eight years, expansion has occurred in the commercial egg area, turkey production, and most recently in the area of replacement pullet production. Economic development opportunities through the poultry industry could bring additional jobs, use Kansas grain, and reverse the rural outflow of the labor force.
The Kansas game bird recreational industry is considered one of the top three sources of tourism. People from all over the US are attracted to the beautiful vistas that are rich in pheasant and quail. It is likely that the production of game birds and the use of game birds in the recreation environment will continue to grow. Each of these enterprises are large users of Kansas produced grain and feed by-products.
2015 Fall Pullet Sale
CANCELLED!!
Due to the issues surrounding the spread of avian influenza (AI) this past spring and summer, it is necessary to cancel the pullet sale scheduled for Fall 2015. As of June 9th, 2015, The Kansas Animal Health Division of the Kansas Department of Agriculture has banned all county and state bird shows, swaps, auctions and meets so that birds are not brought together then dispersed over wider areas. Because the birds from our project would be brought to all areas of Kansas, we know that it is important to be sure we take all precautions so that the spread of AI is prevented.

We are as sad as you that we will not have the pullet sale! It is a great opportunity for KSU students to learn to grow birds, and manage them. They learn about health care and how to vaccinate as part of the project. It is a significant source of fund raising for repair funds for the facility. The last pullet project allowed us to update all of the watering equipment and improve our insulation so that we reduced our costs to grow the birds.

We are also sad that you won't have our great birds! People have reported great success with egg production from our last group. If you have birds, keep them in good health for egg production. With the national flock reduced by millions of birds, eggs will be in VERY tight supply for the time being.

The closed shows will be for all of 2015, and what happens in 2016 will depend on the presence of AI as waterfowl migrate through the Midwest in the fall. But, at this time, we remain OPTIMISTIC that we will have our 2016 spring sale in April. The ordering page for the sale will OPEN JANUARY 8th, 2016. Hope to see you then! Dr. Beyer