Poultry in Kansas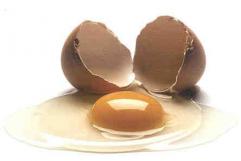 The commercial poultry industry is one of the largest users of feed grain in the United States and the potential for commercialization in Kansas is high. In the past eight years, expansion has occurred in the commercial egg area, turkey production, and most recently in the area of replacement pullet production. Economic development opportunities through the poultry industry could bring additional jobs, use Kansas grain, and reverse the rural outflow of the labor force.
The Kansas game bird recreational industry is considered one of the top three sources of tourism. People from all over the US are attracted to the beautiful vistas that are rich in pheasant and quail. It is likely that the production of game birds and the use of game birds in the recreation environment will continue to grow. Each of these enterprises are large users of Kansas produced grain and feed by-products.
2015 Fall Pullet Sale
The KSU Poultry and Gamebird Research Farm conducts an annual pullet sale where poultry enthusiasts may purchase egg-type poultry. Our sale is normally held each spring, however, in 2015 our sale has been moved to the Fall on October 3, 2015. This year, we had to focus our efforts toward updating our facilities and these remodeling projects pushed our sale back to the fall. We were also concerned about the avian influenza quarantines in the SE part of Kansas, an issue that made it difficult to obtain chicks.
We are excited about our fall sale and hope you will be too. We will have two types of birds – a white egg layer and a brown egg layer. These are highly productive hybrid birds that will be ready to lay and will be fully vaccinated. Students who enroll in poultry science courses this fall will be working on our pullet sale as a class project.
We will begin accepting orders on June 5th via this web site. Prices will be subject to feed prices at the time, but we anticipate that the white egg layers will be $7 and the browns will be near $8.
Contact:
CJ Delfelder
785-539-5041
cdelf@ksu.edu