Nichols, David A.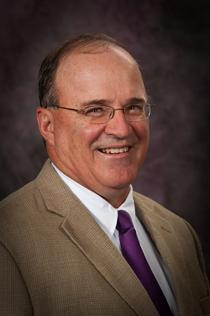 Professor/Teaching Coordinator
133 Weber Hall
Manhattan KS 66506
785-532-1239
785-532-7059 fax
dnichols@k-state.edu
View My Curriculum Vitae (pdf)
Area(s) of Specialization
Beef Management
Environmental Physiology
Education
B.S. , Purdue University, 1976
M.S. , Kansas State University, 1979
Ph.D. , Kansas State University, 1981
Bio Brief
Dr. Dave Nichols was born in 1955, and raised on a commercial beef cattle, swine, and crops farm near Brookston, Indiana. He entered Purdue University in the Fall of 1973, majoring in Animal Science. Upon completion of his B.S. degree in December of 1976, he entered graduate school at Kansas State University, where he completed his M.S. in 1979, and his Ph.D. in 1981.
In October of 1981 Dave joined the KSU faculty as an extension livestock specialist. In 1983 he accepted a 80% teaching and 20% research appointment. In 1999 he became coordinator of teaching for the Department of Animal Sciences and Industry and currently holds that position with a 100% teaching appointment. In addition to being Teaching Coordinator he also serves as a Faculty Senator. In recent years he has also led student study abroad tours to Costa Rica.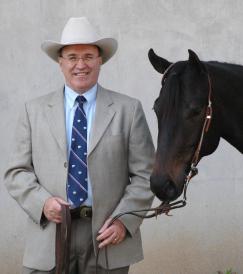 Dr. Nichols advises approximately 100 students, teaches courses in live animal and carcass evaluation, introductory animal science, and livestock sales management. He serves as advisor for the Little American Royal Showmanship Contest, and has been highly involved in 4-H and youth activities. Dr. Nichols coached the KSU Livestock Judging Team from 1986 to 1988, winning, among others, the American Royal Contest. Dr. Nichols has judged numerous cattle shows in recent years.
He has judged cattle at Houston, Ft. Worth, San Antonio, Louisville, the American Royal and numerous state fairs. He recently was a guest speaker at the 33rd World Charolais Congress in Porto Alegre, Brazil.
In addition to his university and judging responsibilities, Dr. Nichols owns and operates A and D Ranch near Manhattan. He and his wife, Anita, have two children, Drew and Amy.
Teaching
Principles of Animal Science [ASI 102D]
Livestock Sales Management [ASI 422]
ASI Problem/AI [ASI 661]
Livestock Production and Management [ASI 620]
Principles of Animal Science [ASI 102]