Retzlaff, Deanna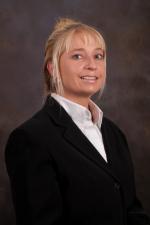 Teaching Associate Professor
216 Call Hall
Manhattan, KS 66506
785-532-2202
785-532-5861 fax
retzlaff@k-state.edu
Education
B.S. , University of Tennessee - Martin, 1995
Ph.D. , Kansas State University, 2002
Bio Brief
Deanna Retzlaff earned her B.S. degree in Animal Sciences from the University of Tennessee (Martin, TN). She then continued her education at Kansas State University, earning a Ph.D. in Food Science, with a focus on food safety. Deanna left the university to manage a commercial analytical laboratory for three years before returning to K-State in 2002.
Deanna assists faculty members in the development and implementation of online courses and modules. She serves as the advisor for the Bachelor Degree Completion Programs (offered online) in Animal Sciences & Industry and Food Science & Industry. She also teaches FDSCI 307 Applied Meat and Poultry Microbiology.
Deanna is a member of the National Academic Advising Association, the University Continuing Education Association, the American Society for Microbiology, the International Association for Food Protection, and the Institute of Food Technologists.
Deanna, her husband Robert, and their two daughters reside outside of Westmoreland.
Research
Food Safety, Pre-Harvest and Post-Harvest

Online Education

Technology Mediated Training Materials