Gebhardt, Jordan
PhD Graduate Student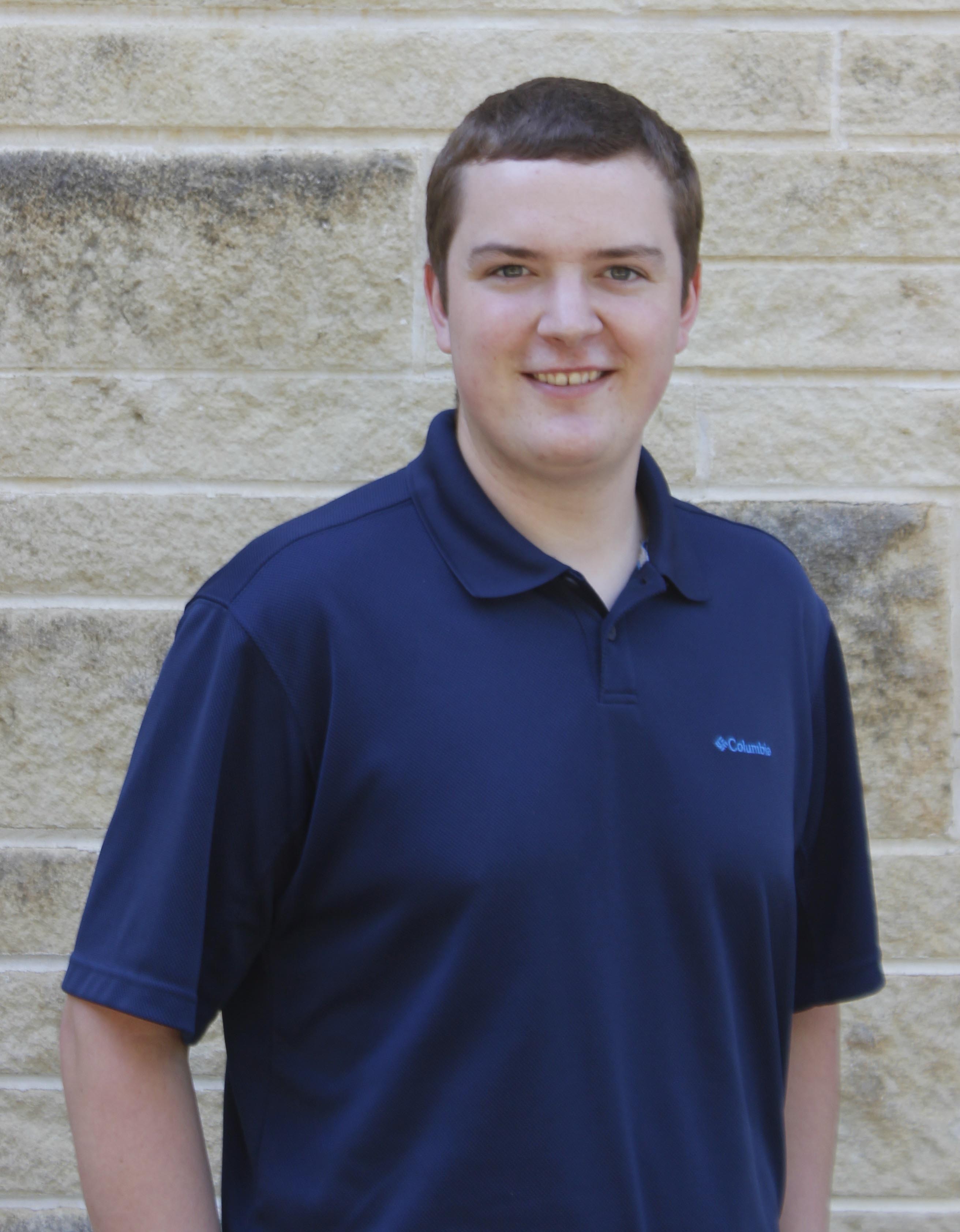 217 Weber Hall
785-532-1270
jgebhardt@k-state.edu
Major Professor: Dr. Joel DeRouchey
Jordan grew up on a small family farm in Cedar Springs, Michigan and became very involved with agriculture from a young age. Jordan was very active on the family farm, his father's commercial feed mill, as well as an active 4-H member where he showed hogs and beef. Through these experiences, he developed a strong passion for livestock and production agriculture.
Jordan graduated with high honor from Michigan State University in December 2014 with a B.S. in Animal Science and was a member of the Honor's College. While at MSU, Jordan was very active and held multiple leadership positions in both the MSU Block & Bridle club and Alpha Gamma Rho Fraternity, as well worked at the MSU Meat's Laboratory and Anaerobic Digestion Research and Education Center (ADREC). In addition, Jordan completed two internships in the animal health and nutrition industries.
Jordan is currently pursuing a PhD in swine nutrition under Dr. Joel DeRouchey and Dr. Steve Dritz. In addition, Jordan is a member of the Kansas State University College of Veterinary Medicine Class of 2019, and is pursuing a concurrent DVM/PhD. His current research focuses on the effect of varying particle size and standard deviation of ground corn in nursery and finishing diets on feed preference, growth performance, carcass characteristics, and associated mill manufacturing costs. Additional research currently includes evaluation of chromium supplementation in finishing swine diets as well as potential mitigation strategies of Porcine Epidemic Diarrhea virus (PEDV) in feed and feed ingredients. Upon graduation, Jordan hopes to continue helping swine producers improve the health and nutrition of their herds, ultimately leading to increased productivity and efficiency.
In his spare time, Jordan enjoys hunting, fishing, and snowmobiling in Michigan's Upper Penninsula.