KABSU (Kansas Artificial Breeding Service Unit)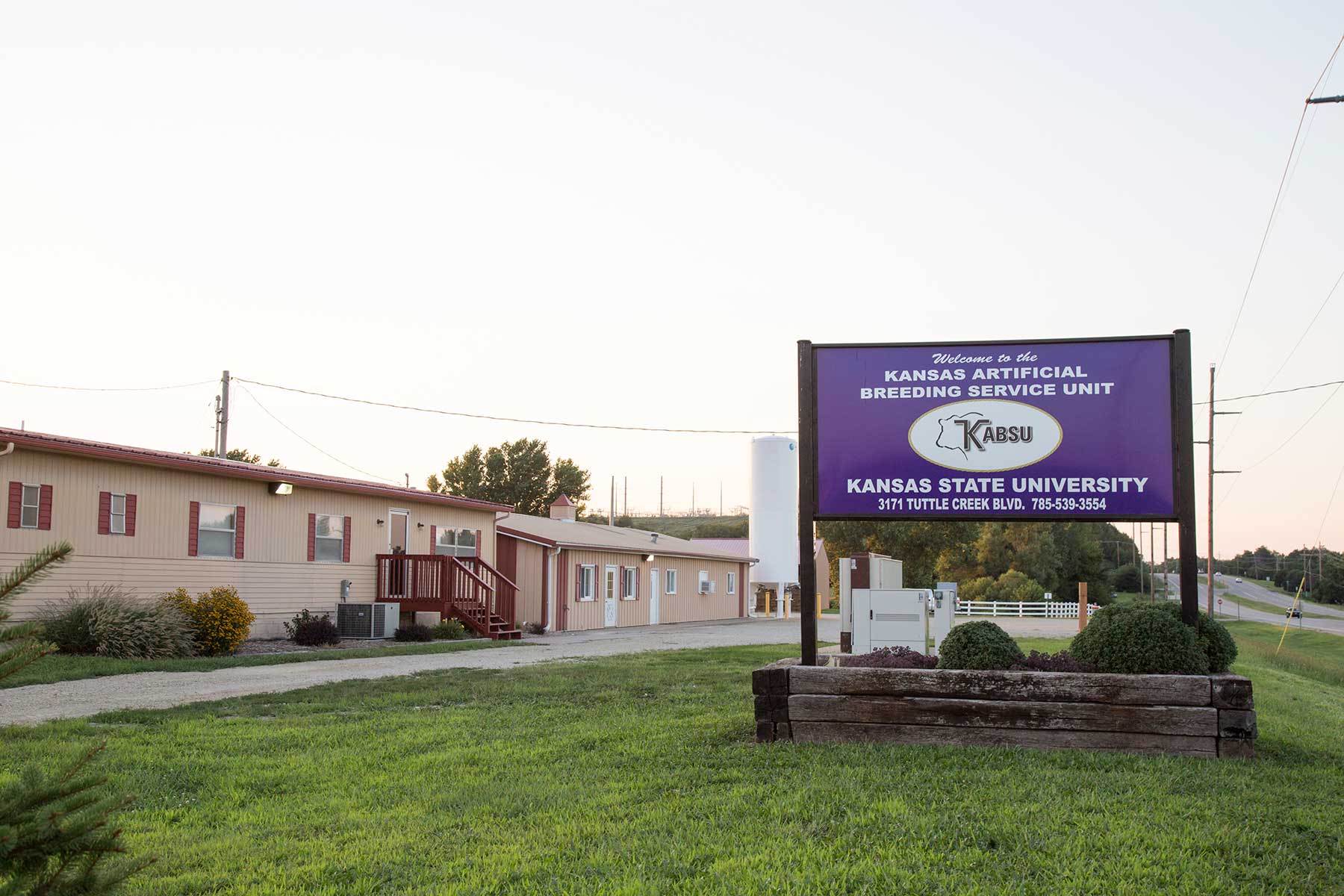 KABSU is a bull stud service with the K-State University Department of Animal Science & Industry, located off main campus.
Professor Floyd W. Atkeson, Head of the Dairy Husbandry Department, believed that Kansas needed a source of superior dairy bull semen to be used in our dairy herds to improve the genetic potential for milk production. The larger Bull Studs of the day were not interested in setting up shop in the state because they felt the demand for semen would be limited. "Prof At" appealed to College President Milton Eisenhower for help. In 1947, the president included a request for funding such an operation in his annual requests to the legislature. In 1949, the legislature appropriated $35,000 for the establishment of the Kansas Artificial Breeding Unit (KABSU). The College of Agriculture added $10,000 and the business was off and running under the guidance of the Department of Dairy Husbandry.
The original site of KABSU was the corner of Claflin Road and College Avenue, which was also the site of the old Bluemont College. At this location, the business housed several dairy and beef bulls used for the production of semen. KABSU soon became one of the premier studs in the country and was exporting semen around the world.
In 2001, the University sold the land on which KABSU operated and they moved headquarters to 3171 Tuttle Creek Boulevard.