Meat Lab Sales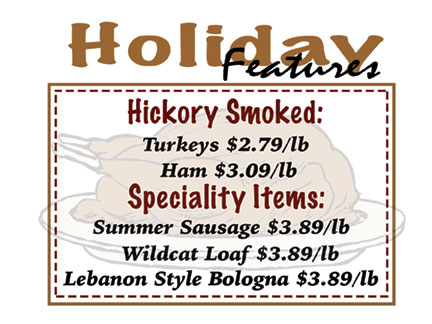 KSU Meat Lab sells fresh meat in 103 Weber Hall on Friday afternoons from 2 to 6 p.m. The Dairy Bar in Call Hall also sells KSU meat. Sale prices are only good at the KSU Meat Lab, 103 Weber Hall.

Now taking Holiday Meat Orders. Place Thanksgiving orders by Nov. 8 and Christmas orders by Dec. 5.
Click on image to view pdf of price sheet. Current prices valid until 11/10/17 while supplies last.