Hands Named 2018 Stockman of the Year
K-State Livestock & Meat Industry Council to recognize Sam Hands during 48th Annual Stockmen's Dinner on March 1.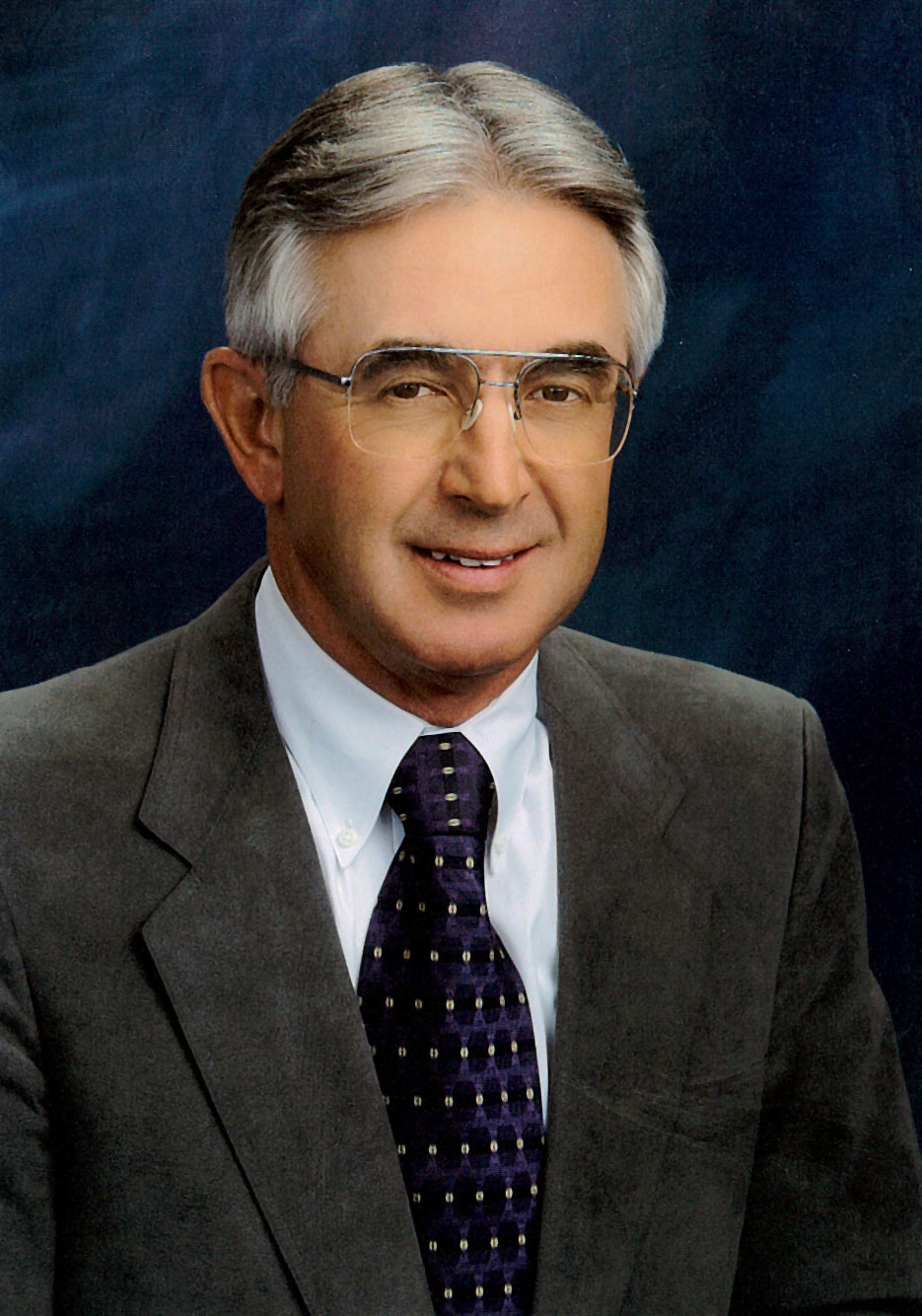 MANHATTAN, Kan. – Kansas cattleman Sam Hands will be recognized Thursday, March 1 as the 2018 Stockman of the Year. The award is presented annually by the Livestock & Meat Industry Council (LMIC) at the annual Stockmen's Dinner that kicks off at 6 p.m. at the Four Points by Sheraton Hotel in Manhattan.
A fourth-generation cattleman, Sam began his career in the beef industry in 1957 by purchasing 12 bred Angus heifers with his dad, Fielding. While attending Kansas State University, Sam served as a State FFA Officer and received the American Farmer Degree. He was a member of the meat, wool and livestock judging teams, Alpha Gamma Rho fraternity and Block & Bridle. In December 1970, he graduated with a degree in animal sciences and industry with a business option.
In May of 1973, he returned to the family operation, known as Triangle H, after serving as a lieutenant in the U.S. Army. Today, Triangle H has two farm feedyards and primarily markets its cattle through U.S. Premium Beef, which they invested in as a founding member. Over the years, Triangle H has performed custom heifer breeding projects, developed breeding bulls, backgrounding and finishing cattle. The farm produces irrigated corn, soybeans, grain sorghum, wheat and alfalfa in Finney, Kearney and Haskell counties with grassland in Clark County. The cow-calf portion of the operation has expanded into satellite herds throughout Kansas and neighboring states.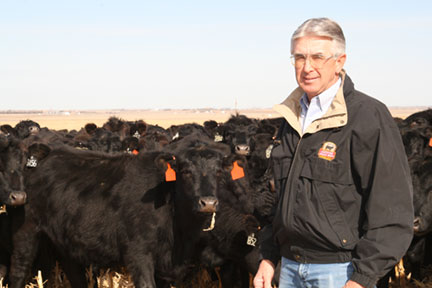 Sam strives to be a good steward of the land and to engage in sound animal husbandry practices. He focuses on working to optimize pounds of commodity produced and gaining extra market value through a higher quality product. He believes it's about converting rain and sunshine into a desirable and nutritious product for the consumer.
To learn more about Sam and his leadership in the beef industry, register for the Stockmen's Dinner by Feb. 22. The cost to attend is $50/person. Registration is available online at www.found.ksu.edu/rsvp/asi or by contacting Chelsea Albrecht at 785-532-7584.
Plan to stay the night in Manhattan and attend the 105th Annual K-State Cattlemen's Day on Friday. Hosted in Weber Hall, the day will start at 8 a.m. with refreshments, educational exhibits and a commercial trade show. The program begins at 10 a.m. Lunch will be provided. Visit KSUBeef.org for a detailed schedule and registration information.
Following Cattlemen's Day, the 41st Annual Legacy Sale will begin at 3:30 p.m. at the Stanley Stout Center. The offering includes 29 bull and 37 registered females. To learn more about this year's offering and to request a sale catalog visit asi.ksu.edu/legacysale.
For questions about any of the events, please contact Lois Schreiner at 785-532-1267 or lschrein@ksu.edu.