Wensley, Gourley Receive Larry Corah Graduate Student Awards
Animal Sciences and Industry graduate students recognized for scholastic achievement, research and teaching.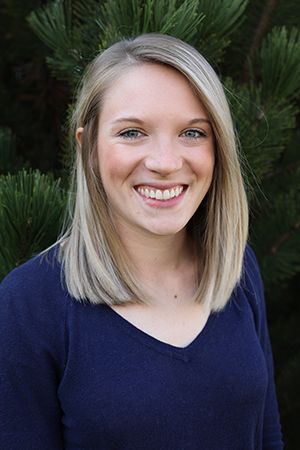 MANHATTAN, Kan. – Kansas State University Department of Animal Sciences and Industry graduate students Madison Wensley and Kiah Gourley were recognized as 2020 recipients of the Larry Corah Graduate Student Award.
Wensley completed her undergraduate career at Michigan State University before coming to Kansas State University (K-State) to pursue a master's degree in applied swine nutrition. She was awarded the Outstanding Master Student Award, which includes a $1,000 scholarship. She is a graduate research assistant who has been proven to be very involved with not only her own research projects, but also as an undergraduate research coordinator and teaching assistant.
Wensley pursued three research projects as a master's student, two of which tested the efficacy of the enzyme phytase to release phosphorus and other nutrients for pigs and the third was an evaluation of a novel source of amino acid for swine diets. She was also a research coordinator for JBS Live Pork and Iowa Select Farms during her master's degree and is currently working on her doctorate in swine nutrition at K-State.
Joel DeRouchey, K-State ASI professors and one of Wensley's advisors, says, "Madie completed a diverse research program during her master's degree as a part of her goal to become a well-rounded swine nutritionist. We sincerely feel Madie's scholastic achievement, research success, teaching involvement and contributions to the mission of the department make her a tremendous individual deserving of this award."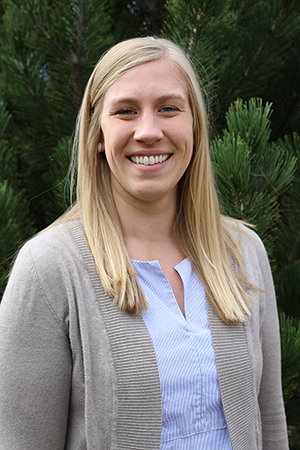 Gourley was awarded the Outstanding Ph.D. Student Award, which includes a $1,500 scholarship. She completed her swine nutrition focused doctorate in May 2020. She has conducted numerous research projects on commercial farms developing methods to reduce still birth rates and improve preweaning livability. Her research was influential and has led swine producers to change the way they feed sows.
Jason Woodworth, K-State ASI professor and Kiah's advisor says, "Kiah had a successful Ph.D. program that generated meaningful data with direct producer application as well as scientific merit She is currently the author of eight journal papers, 14 abstracts and 12 extension publications."
Her extensive research led her to share her findings in Adelaide, Australia, at the Australian Pig Science Association 2019 biannual meeting. "Kiah is an outstanding young professional that will be an excellent ambassador for our department and university as she begins her career as a nutritionist with the Pipestone System, a swine production company that manages over 200,000 sows," Woodworth adds.
Both the Ph.D. and master's awards are presented in honor of Dr. Larry Corah, who served for 25 years as a K-State Animal Science and Industry Department beef extension and research specialist. After retiring from K-State, he went on to work for the National Cattlemen's Beef Association as director of production systems and then served 17 years as the Certified Angus Beef (CAB) LLC Vice President of Supply. The scholarships are supported from the Larry Corah Graduate Student Enhancement Fund.
The award winners are selected based on scholastic achievement, research activity and success, teaching activities, faculty evaluation and overall contributions to the mission of the department.