ASI Professors Presented ASAS Awards
Dr. Bob Goodband and Dr. Mike Tokach, Kansas State University Department of Animal Sciences and Industry (ASI) professors, were recognized at the American Society of Animal Science (ASAS) Annual Meeting and Trade Show last week in Louisville, Kentucky.
Goodband was the recipient of the 2021 ASAS Fellow Award for extension. Tokach was recognized as the 2021 New Frontiers in Animal Nutrition Award recipient and is serving as the 2021-22 ASAS president.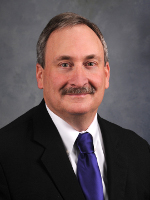 Goodband earned his bachelor's degree from The Pennsylvania State University in 1984. He obtained his master's and doctorate in swine nutrition at K-State, and then joined the ASI department faculty in 1989. Today, Bob is involved with teaching (40%), extension (40%) and research (20%).
Goodband and his co-workers' innovative extension and research programs have led to an intensive on-farm research program that has conducted numerous on-farm trials across the United States. His work has resulted in more than 400 refereed journal papers, nine book chapters, more than 1,000 research reports and Extension publications. He also teaches Swine Science and Swine Nutrition courses and serves as academic advisor to 35 to 40 undergraduate students each year. Goodband has mentored more than 120 masters and doctorate students and hundreds of undergraduate students.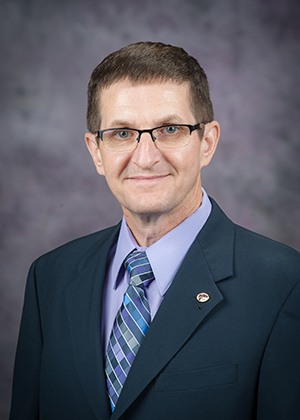 Tokach received his bachelor's degree in animal science at North Dakota State University, then his master's in swine nutrition at K-State. After obtaining his doctorate in swine nutrition at the University of Minnesota, Tokach returned to K-State in 1991 to join the Research and Extension staff as a livestock specialist then in 2013 he was promoted to University Distinguished Professor — the highest rank the university bestows its faculty.
His leadership is central to the workings of a progressive swine nutrition research team that has made Kansas State University the "go to" place in applied swine nutrition research. During his nearly 30-year tenure at K-State, Tokach and his team have published more than 400 refereed journal articles and generated more than 20 million dollars in grants and fellowships.
Furthermore, his research program has fostered the growth and development of nearly 100 graduate students, serving as major professor for 24 of them. Tokach has led a highly successful program with a faculty and graduate student team who share his same passion, values, and goals for the swine industry.
"Bob and Mike are exceptionally worthy of this recognition receiving two of the most prestigious awards given by the American Society of Animal Science," says Dr. Mike Day, KSU ASI department head. "The K-State swine team is one of the best recognized sources for unbiased applied research findings and extension education in the U.S. and beyond. Furthermore, this program is a major source of the next generation of swine scientists who serve the pork industry. Beyond their excellence in training students through their comprehensive graduate training program, Bob is particularly instrumental in providing current and applicable education to the undergraduate students who choose the K-State Animal Sciences and Industry Department."
###
The Kansas State University Department of Animal Sciences and Industry serves students, livestock producers and the animal and food industries through teaching, research and education. The K-State ASI department prepares students for careers in the animal and food industries. The curriculum includes the study of nutrition, reproduction, genetics, behavior, meat science and food science with production, management, and agribusiness skills.