Fike Awarded Advisor of the Year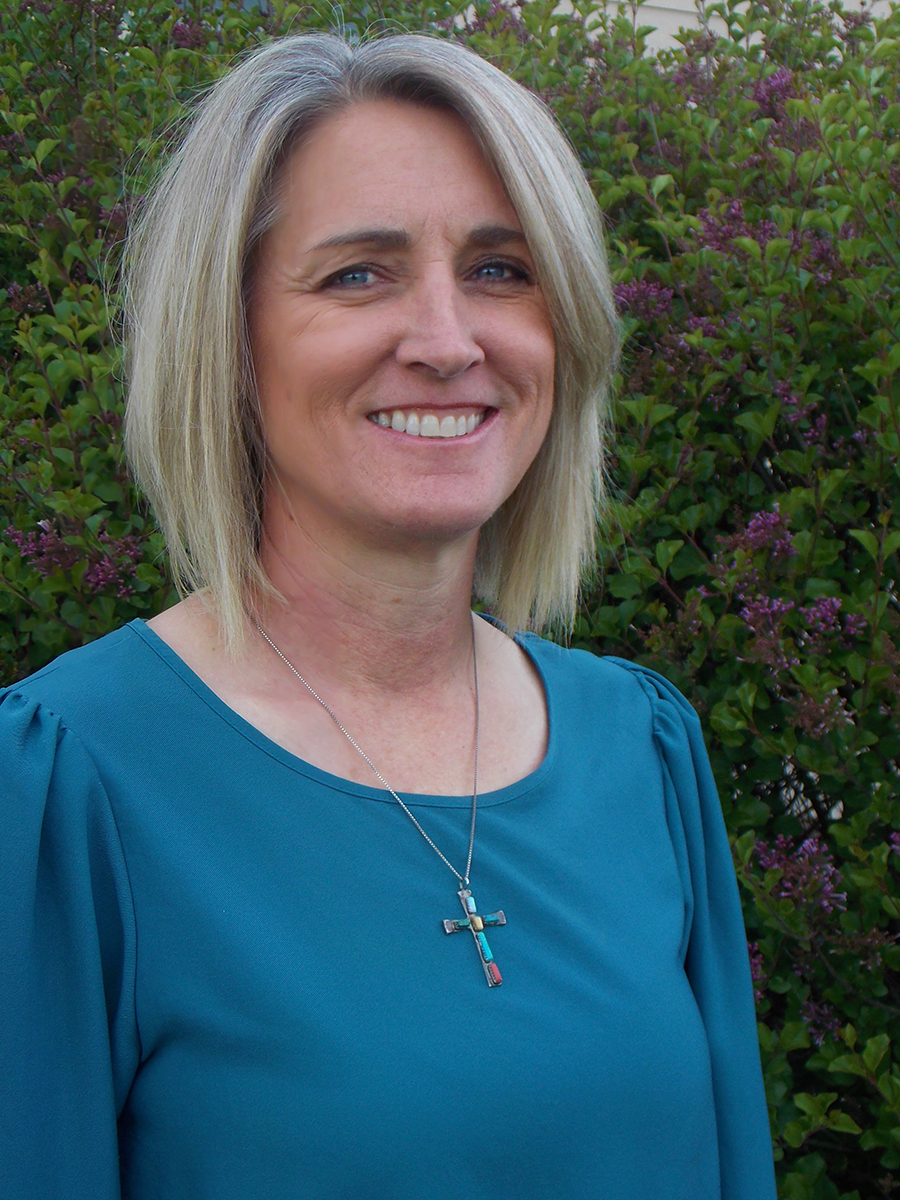 Dr. Karol Fike, Kansas State University teaching associate professor, was recognized as the 2022 College of Ag Advisor of the Year.
"This is truly a fitting award that embodies Dr, Fike's contributions to ASI students," says Dr. Mike Day, KSU animal sciences and industry department head. "At times she has a line of advisees, students seeking internships, students from the careers course, and others, waiting for her expert advice. During the heart of the pandemic, Karol was a constant in terms of being available for students that needed help on campus. Her dedication to ASI students is recognized and greatly appreciated by all in ASI."
Fike completed her bachelor's degree in animal sciences at Iowa State University in 1991. She continued her education at the University of Nebraska-Lincoln, earning her master's and doctorate, studying reproductive physiology in beef cattle.
With a passion for teaching and working with students, Fike first taught courses in Anatomy and Physiology, Human Nutrition, and Biology at Western Iowa Tech Community College. She spent four years on the faculty at Ohio State University teaching Introductory Animal Sciences, Animal Products, advising students and coordinating the undergraduate internship program.
Joining the K-State ASI department in 2006, now Fike advises students, teaches Farm Animal Reproduction (ASI 400), Animal Sciences Career Preparations (ASI 480), Physiology of Reproduction in Farm Animals (ASI 710) and she coordinates the departmental internship program (ASI 599). She also provides leadership to the K-State undergraduate Feedlot Boot Camp and Teaching Program and Animal Sciences Academic Quadrathlon competition. Her research interests include beef cattle reproductive physiology and management, and evaluation of factors affecting sale price of beef calves marketed via video auction.
A gifted advisor, teacher and advocate for students, Fike was instrumental in starting and annually leading the K-State Feedlot Management Collegiate Boot Camp and organizes the K-State Academic Quadrathlon event and advises the winning team that represents K-State in the Midwest American Society of Animal Science contest.
Karol and her husband, Gary, have three children — Jackson, Marshall and Grace — and make their home near Westmoreland, Kansas.
###
The Kansas State University Department of Animal Sciences and Industry serves students, livestock producers and the animal and food industries through teaching, research and education. The K-State ASI department prepares students for careers in the animal and food industries. The curriculum includes the study of nutrition, reproduction, genetics, behavior, meat science and food science with production, management, and agribusiness skills.