KSU ASI Professor Emeritus Bob Hines Passes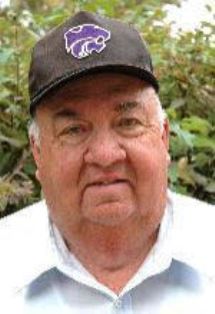 Kansas State University Department of Animal Sciences and Industry (ASI) Professor Emeritus Dr. Robert H. "Bob" Hines, Manhattan, Kansas, passed away Saturday, September 25, 2021, at the Promedica Coldwater Regional Hospital Coldwater, Michigan.
Bob, 85, was born in Sheridan, Ind. He earned his bachelor's degree in animal husbandry from Purdue University in 1957. There, he was a member of the 1956 Purdue livestock judging team, where he was named high individual at the Chicago International Livestock Exposition judging contest. Upon graduation, Bob fulfilled his ROTC commitment in Ft Eustis, Virginia. After two years of service, he earned his master's and doctorate degrees in swine nutrition and management from Michigan State University. He served as Michigan's state swine extension specialist for three years while he coached the MSU livestock judging team.
In 1966 after finishing his doctorate, Bob and his wife, Treva, moved to Manhattan, Kansas, where he joined the K-State ASI faculty. He taught until his retirement in 2000.
Bob was a man of faith, attending the United Methodist Church in Manhattan for many years. Bob judged his first show in 1957 and judged at the local, state and national levels for 45 years. He was an avid K-State sports fan. His true joy in life was being around his family, especially his granddaughters. He drove thousands of miles to support them in showing livestock. Bob's motto has been, "Be honest and true to yourself, and honest and true about livestock."
Bob is survived by his son Brian (Donna) Hines of Quincy, Michigan; his sister Mary Louise (Ron) Godby of Kendallville, Indiana; his brother John (RuthAnn) Hines of Sheridan, Indiana; and his granddaughters Cailyn and Payton Hines. He was preceded in death by his parents; his wife of 63 years, Treva Hines; and his son Jeffrey Hines.
In following his wishes, cremation has taken place and the family will have a private graveside service in Sheridan, Indiana.
Memorials may be directed to either: K-State Livestock Judging Team, Kansas State University, Bob Hines Memorial, Department of Animal Science, Attn: Dave Nichols, Weber 227, 1424 Claflin Rd., Manhattan, KS 66506; or Purdue Livestock Judging Team, Purdue University, Attn: Matt Claeys, 3048 Creighton Hall, 270 S Russell St, West Lafayette, IN 47907-2041.
For a complete obituary, funeral information or to leave an online condolence for the family, visit https://www.dutcherfh.com/memorials/robert-hines/4739157/obituary.php.
###
The Kansas State University Department of Animal Sciences and Industry serves students, livestock producers and the animal and food industries through teaching, research and education. The K-State ASI department prepares students for careers in the animal and food industries. The curriculum includes the study of nutrition, reproduction, genetics, behavior, meat science and food science with production, management, and agribusiness skills. For more about the K-State's ASI department visit asi.ksu.edu.