K-State Presents Youth Animal Science Learning Opportunity

High school students can apply now for the Kansas State University Animal Sciences Leadership Academy's 2021 class.
MANHATTAN, Kan. – Students from across the country with an interest in the livestock industry and related careers can apply now for the Kansas State University Animal Science Leadership Academy (KASLA). The academy is an intensive four-day educational experience designed to enhance the leadership skills and animal science knowledge of students in ninth through 12th grades.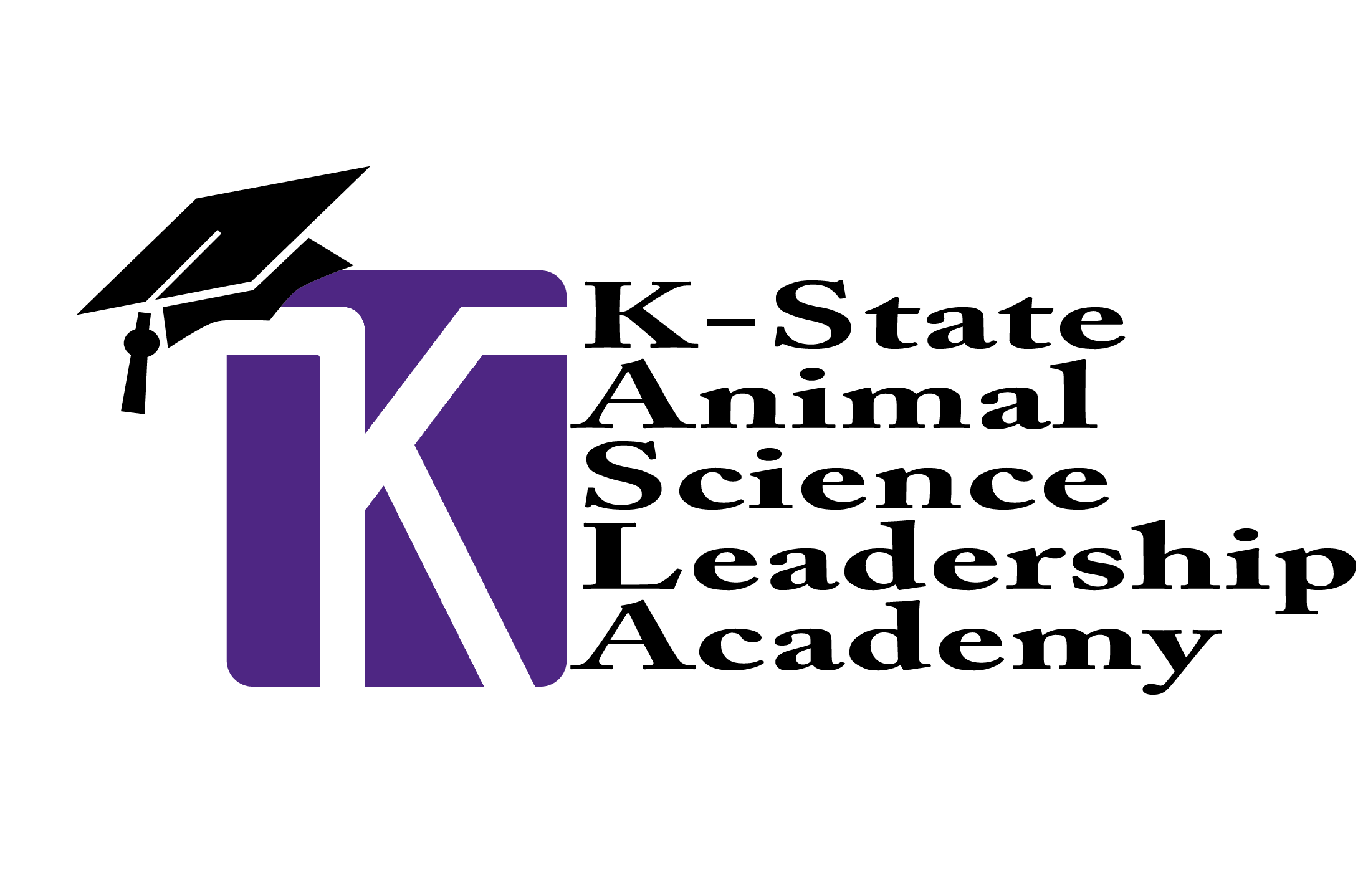 The academy will take place June 15-18. The program will offer a hybrid format of virtual instruction, followed by a closing, one-day, in-person experience. Applications are due April 15, 2021, and can be found at asi.ksu.edu/KASLA.
Hosted by the K-State Department of Animal Sciences and Industry and sponsored by the Livestock and Meat Industry Council (LMIC) Inc, the academy's goal is to develop young leaders within the livestock industry and prepare them for a successful future in this field.
The program's itinerary will feature tours and workshops virtually beginning on Tuesday, June 15 through Thursday, June 17. Conditions permitting, students will gather on campus to experience the Department of Animal Science and Industry at K-State Friday, June 18 to connect with cohort, faculty and industry leaders.
Only 20 students will be accepted for each session to ensure individualized attention from counselors, professors and industry leaders. No housing will be provided in 2021, and transportation to and from the event is the responsibility of the participant. All other costs have been generously provided by LMIC.
Participant safety is of the utmost importance. Local and university safety protocol will guide out interactions. Additional information regarding COVID-19 related requirements will be provided as the event approaches. Please contact academy director, Sharon Breiner, with questions at sbreiner@ksu.edu or 785-532-6533.

###
The Kansas State University Animal Sciences and Industry department serves students, livestock producers and the animal and food industries through teaching, research and education. The K-State ASI department prepares students for careers in the animal and food industries. The curriculum includes the study of nutrition, reproduction, genetics, behavior, meat science, food science with production, management, and agribusiness skills. For more about the K-State's ASI department visit asi.ksu.edu.
The Livestock and Meat Industry Council is dedicated to facilitating interdisciplinary research that identifies and addresses issues/opportunities facing animal agriculture and the efficient production of food. The Council solicits volunteer contributions including money, land, livestock, equipment and other bequests in support of approved priorities and initiatives within the Department of Animal Sciences and Industry, in cooperation with the College of Agriculture at K-State.