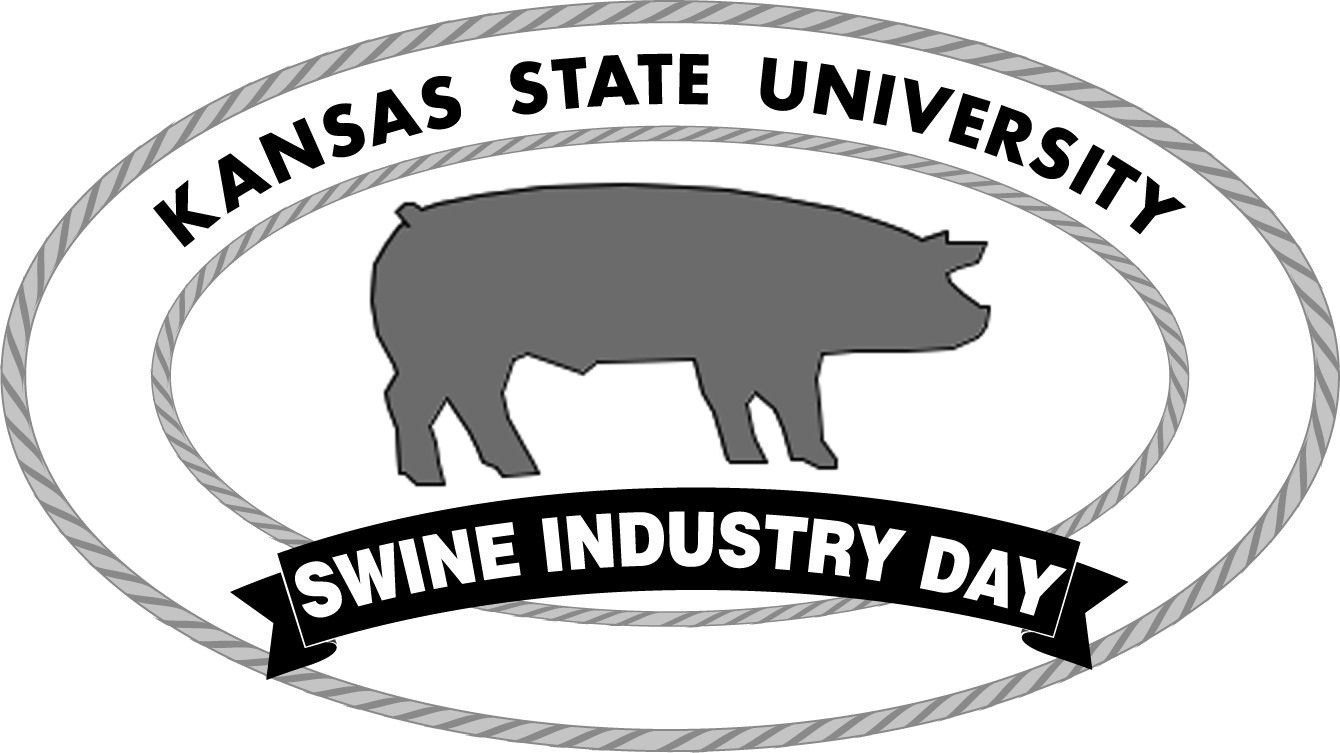 K-State Swine Day scheduled for Nov. 18 and 19
Research to Application — increasing profitability and mitigating risk in the swine industry.
MANHATTAN, Kan. –Research updates are the cornerstone of Kansas State University's 2020 Swine Day planned for Wednesday, November 18 and Thursday, November 19.
"The popular KSU Swine Day is going virtual," says Mike Tokach, K-State Department of Animal Sciences & Industry (ASI) distinguished professor and swine extension specialist. "Due to increasing concerns around the evolving Covid-19 situation and standing by our commitment to the safety of our participants, volunteers and partners as our top priority — we've made the decision to transition this year's Swine Day to an online format. From 10 am to noon on November 18 and 19, attendees can watch a series of 15- to 20-minute presentations that will focus on swine nutrition, feed safety and feed processing topics."
During the Wednesday morning session, Joel DeRouchey, ASI professor, will welcome attendees followed by the program featuring KSU ASI Research Professor Jason Woodworth, who will discuss feeding sows immediately before farrowing. Next, Tokach will share what research says works to minimize disruption in nutrient intake after weaning. Jordan Gebhardt, assistant professor, will discuss preparing for a world without ZnO. Bob Goodband, professor, will share other current K-State swine nutrition and management research. To close the day, DeRouchey will discuss the factors influencing pig body weight variation.
Thursday morning will kick off at 10 a.m. with the theme "Focus of Feed Safety and Feed Processing." The feed safety session will feature Woodworth, Cassie Jones, associate professor, and Gebhardt. The feed processing session will begin at 11 a.m. with speakers Charles Stark, professor, and Chad Paulk, assistant professor. A brief question-and-answer session will follow each session with the program finishing at noon each day.
Registration is complimentary thanks to numerous sponsors listed on the KSU Swine Day website. We encourage you to register online by Nov. 11. For more information, contact Lois Schreiner at 785-532-1267 or lschrein@ksu.edu.
-30-
The Kansas State University Animal Sciences and Industry department serves students, livestock producers and the animal and food industries through teaching, research and education.The K-State ASI department prepares students for careers in the animal and food industries. The curriculum includes the study of nutrition, reproduction, genetics, behavior, meat science, food science with production, management, and agribusiness skills.