Stallions
Zips White Chip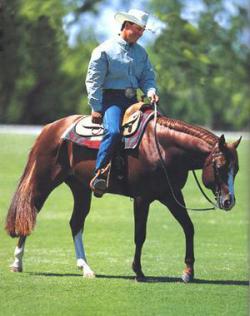 (Zips Chocolate Chip x Distant
Serenade by Sonny Dee Bar)
Owned by KSU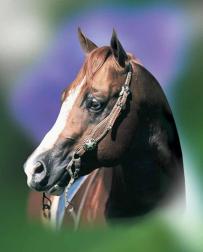 Zips White Chip
1997 Sorrel Stallion
AQHA #3579640
Breeding Fee: $750
2012 Special: $650!
The following discounts also apply for the 2012 season:
First 15 mares booked $450 OR Point Earning or Producing Mare $325! Multiple Mare and/or Returning customer discounts also available - call the unit for more information!
Zips White Chip is by Zips Chocolate Chip , and out of Distant Serenade, a ROM earner in Western Pleasure and daughter of Sonny Dee Bar . Accomplishments for Zips White Chip include:
* Superior Western Pleasure (89.5 Open pts)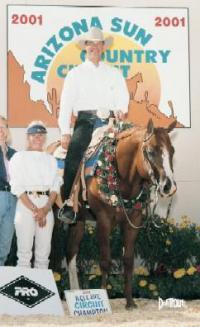 * Multiple Circuit Champion in Western Pleasure:
- 2001 Reserve Champion, Sun Country, AZ
- 2002 Champion, Sun Country, AZ
- 2003 Champion, Silver Dollar Circuit, Reno NV
* 2001 Congress - 5th place , Jr. Western Pleasure
* World Show Qualifier , 2001-2003
* NSBA and IF earnings
* Halter Point earner
This exceptional young stallion was trained and shown by professional trainer troy Compton and stood for the first time in 2004 after retiring from a long show career. If you are looking for a stallion with an outstanding pedigree, an extensive show record, an easy-going personality, exceptional quality of movement and awesome conformation, all at a very affordable stud fee...... look no further than Zips White Chip! He is the complete package! First foal crop arrived in 2005 and they look great! Well-balanced, natural movers, good-minded and lots of color - some foal pictures can be seen on our "For Sale" page.
Chip is available for viewing at the KSU Horse Unit by appointment. Video Available below - see link. Check out the breeding discounts we offer on the Fees and Information Form below. Chip is not a carrier of GBED - tested negative by Univ. of Minnesota. Chip was donated to KSU by Gerri Leigh Pratt.
Zippo Pine Bar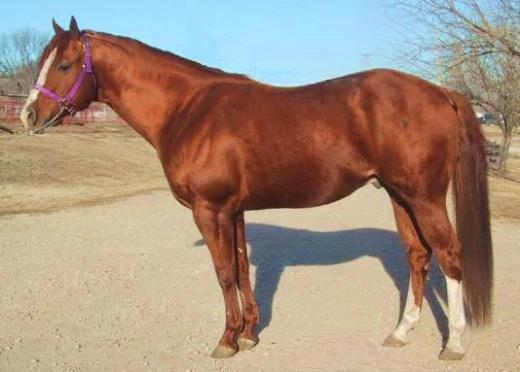 Zips Chocolate Chip
Fancy Blue Chip
Zips White Chip
Sonny Dee Bar
Distant Serenade
Surrounded
Full Pedigree Link
Click here to see Chip's promotional video, including footage of him with troy Compton at the Quarter Horse Congress in 2001.
2012 Breeding Contracts (.pdf)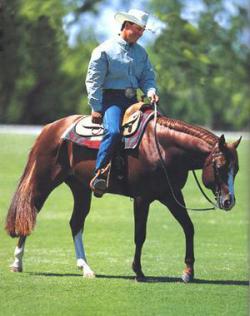 Select one of the following:
Additional Forms:
Please contact Kallie Emig, kallieb@k-state.edu with any questions regarding these contracts or this stallion.
2010 Breeding Contracts coming soon!
Please contact Kallie Emig, kallieb@k-state.edu with any questions regarding this stallion or to book a breeding.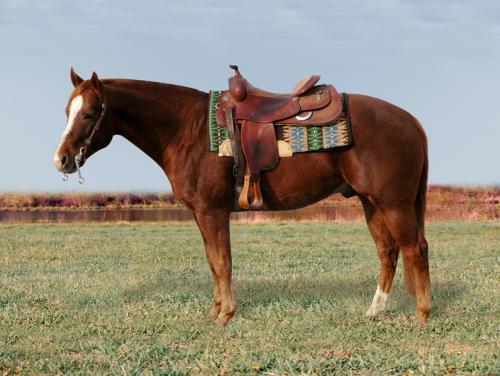 (Smart Spook x Nu Chex
Beauty by Nu Chex To Cash)
Owned by KSU
Show Spook
2006 Sorrel Stallion
2012 Breeding Fee: $400 (Discounts available)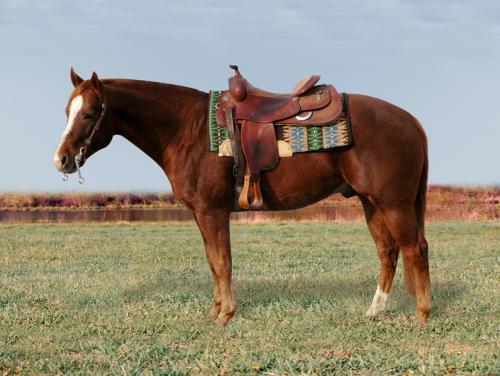 By: Smart Spook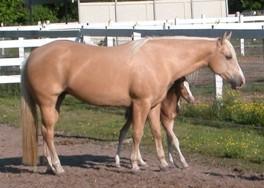 Out of: Nu Chex Beauty (pictured right with Show Spook) by Nu Chex To Cash
This stallion is currently in training and will stand to the public for the first time in 2011. He was trained to collect in 2010, and was bred to one KSU mare for 2011. We are excited about his potential as a sire and very interested to see his first full foal crop in 2012. His pedigree crosses two of the hottest and most popular bloodlines in the reining industry, and is loaded with champion performers and producers! Spook has good conformation, and a great personality. He is easy to handle, is very willing under saddle, and possesses some great natural athletic ability! He is an awesome stallion choice for performance or ranch / working mares, all at a very affordable fee. Contact the Horse Unit for additional updates on his training progress as well as breeding information.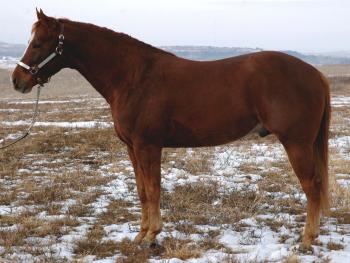 Show Spook was a 2008 Donation to KSU by Mr. Kevin Showman, Falls Church, Virgina. Started by Mike McEntire - Selma, NC. Thank you Mr. Showman!
Contact the KSU Horse Unit for more information on this stallion.