K-State Sheep Day
Saturday, March 23, 2019
Stanley Stout Center, Manhattan, KS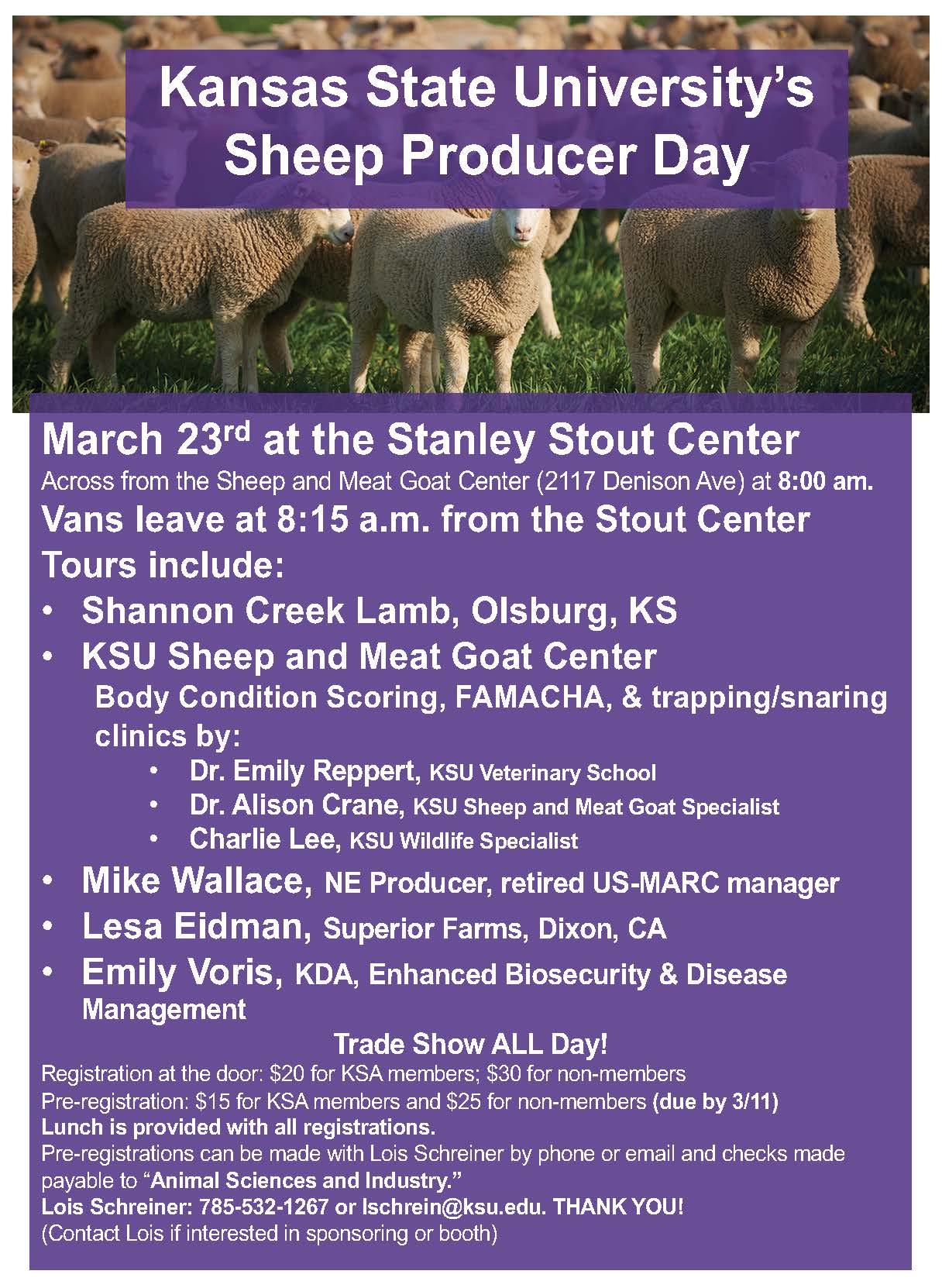 Vans will leave at 8:15 am from the Stout Center. The day will include a tour of Shannon Creek Lamb, as well a body condition scoring, FAMACHA and a trapping/snaring clinic. Speakers for the day include Dr. Emily Reppert, KSU Veterinary School; Dr. Alison Crane, KSU Sheep and Meat Goat Specialist; Charlie Lee, KSU Wildlife Specialist; Mike Wallace, retired US-MARC manager; Lesa Eidman, Superior Farms; and Emily Voris, Kansas Department of Ag.
Pre-registration is $15 for KSA members and $25 for non-members if received by March 11. Registration at the door is $20 for members and $25 for non-members. Lunch is provided with all registrations. If interested in sponsoring or for more information, contact Lois Schreiner (lschrein@ksu.edu; 785-532-1267) or Alison Crane (arcrane@ksu.edu; 785-532-1672).
2018 Sheep Day Videos
Dan Persons — Record Keeping and Use of Electronic ID System

Reid Redden — Industry Perspective

Reid Redden — Genetics


The K-State Sheep Producer Day is sponsored by the Kansas Sheep Association and the K-State Department of Animal Sciences and Industry.