Welcome to ASI!
Message from the Department Head
Welcome to the Department of Animal Sciences and Industry website! Established in 1863, Kansas State University is the nation's first land-grant institution. The first department dedicated to teaching animal agriculture was the Farming Department. In 1905 the Animal Husbandry Department was formed. In 1977 our name officially changed to Animal Sciences and Industry (ASI). Read More
Congratulations!
Dr. Randall Phebus, professor in the K-State Department of Animal Sciences & Industry and Dr. Daniel Thomson, director of the Beef Cattle Institute at Kansas State University among others at K-State will join efforts with UNL for a $25 million beef safety research effort!
Dr. Miles McKee and Animal Sciences & Industry at the Museum of Wonder
150th K-State Department of Animal Sciences & Industry Mural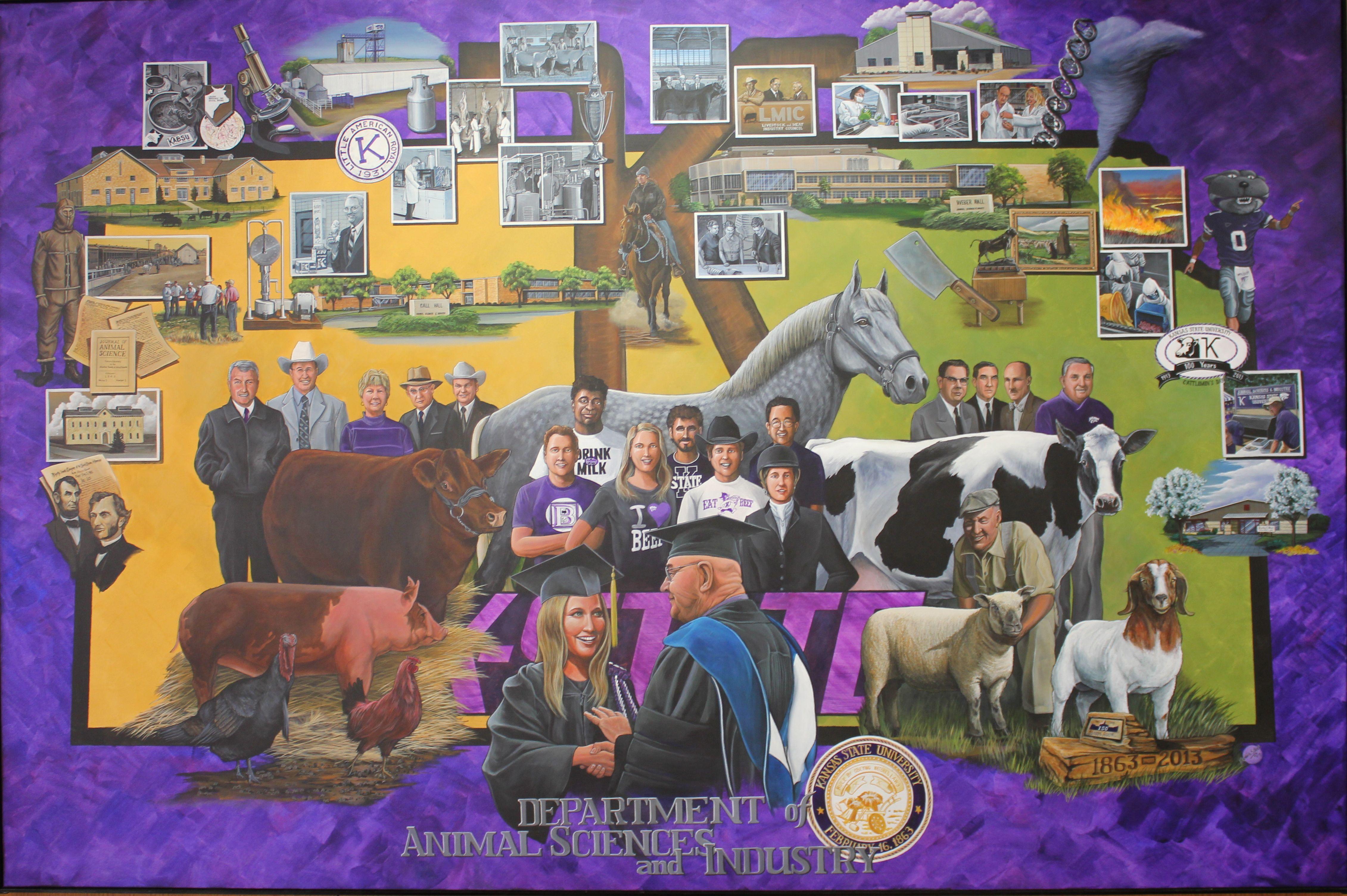 Artist proofs, canvas prints and paper prints are available. Proceeds will support student scholarships. Please contact Darla Thomas, dthomas@ksu.edu for more information.