Bolsen, Keith K.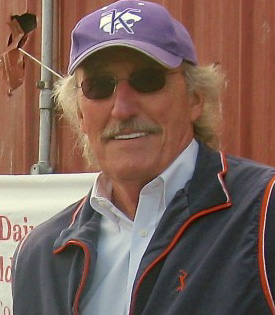 Professor Emeritus
6106 Tasajillo Trail
Austin, Texas 78739
512-301-2281
keithbolsen@hotmail.com
Silage Page
Area(s) of Specialization
Ruminant Nutrition and Forage Preservation
Education
B.S. , University of Illinois, 1966
M.S. , University of Illinois, 1967
Ph.D. , University of Nebraska, 1971
Bio Brief
Keith was born on May 22, 1943 in Decatur, Illinois and grew up on his parent's grain/livestock farm near Bement Illinois. He received his B.S. and M.S. degrees in Animal Science from the University of Illinois and a Ph.D. in Ruminant Nutrition from the University of Nebraska in 1971. His Ph.D. major professor was Dr. Walter Woods, who was Dean of the College of Agriculture at K-State from 1985 to 1990.

In July 1971, Keith began a 32-year teaching and research career at Kansas State. He served as the major professor for 41 graduate students, who earned 28 M.S. and 19 Ph.D. degrees. Keith conducted research on winter cereal forages and the ensiling of tropical grasses during Sabbatical leaves at the Grassland Research Institute in Hurley, England (1978), the Volcani Institute in Bet Dagan, Israel (1993), and the Dairy Training and Research Institute at the University of the Philippines at Los Banos, Philippines (1994). Keith has lectured on silage technology in over 40 countries. In 2010, he received the Zur Craine Award from the International Silo Association in recognition of his outstanding service and dedication to the silo and silage equipment industry.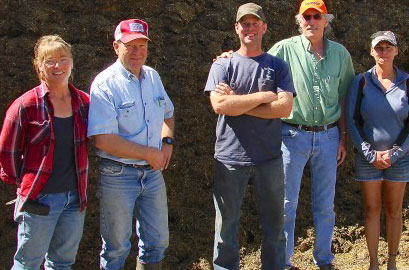 Keith retired from K-State in June 2003, and he and his wife, Ruthie, live in Austin, Texas. He continues to share his silage management expertise and philosophy at numerous national and international conferences and events. Keith and Ruthie started Keith Bolsen & Associates, LLC in 2003. Their company provides technical support for Bruno Rimini, Ltd in London, England. Bruno Rimini markets an oxygen barrier film to seal bunker silos and silage piles (www.silostop.com). The Bolsens also consult with dairy producer clients of Connor Marketing in Clovis, California on ways to achieve safe, efficient, and profitable silage programs (www.connormarketinginc.com).

Ruthie is a native of Silvis, Illinois. She has a degree in finance and retired after successful careers as a professional dancer and small business owner. She has been active the past 10 years in raising the awareness at the farm level of the many opportunities for injury or fatality in silage programs. Ruthie and Keith have co-authored a Silage Safety Handbook and numerous conference papers and popular press articles about silage safety.

Keith and Ruthie have a daughter, five grandchildren and six great grandchildren, and Keith serves on the Board of Directors of a Bible and agricultural college in Haiti (www.seedministriesinhaiti.org).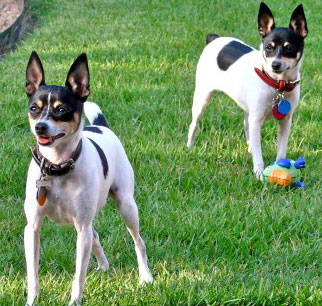 Ruthie Bolsen Smacky & Joey