Family & Friends

Reunion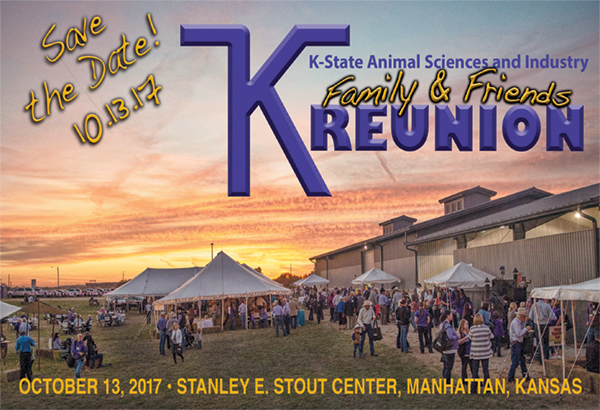 Friday, October 13, 2017
>> View program and schedule
Make plans to join us for the third annual K-State Animal Sciences & Industry Family & Friend Reunion on Friday, Oct. 13.
Congratulations to Sharon Schwartz the 2017 Don L Good Impact Award recipient. Schwartz, a long-time pork industry leader and state legislator, will be recognized during the Family and Friends event on Friday, Oct. 13.
Bring the entire family and enjoy an evening of great food, good music, kids activities and
catching up with friends and ASI faculty and staff. Plus, there's no fundraising!
Download Flier with registration information
Congratulations to our 2016 Award Winner
Certified Angus Beef LLC (CAB), the world's largest and most successful branded beef program, was presented the 2016 Don L. Good Impact Award Oct. 7 during the Kansas State University Animal Sciences and Industry (ASI) Family & Friends Reunion in Manhattan.
The award, presented by the Livestock and Meat Industry Council Inc. (LMIC), is named in honor of Good, who is a former ASI department head, and recognizes positive impact on the livestock and meat industry or agriculture.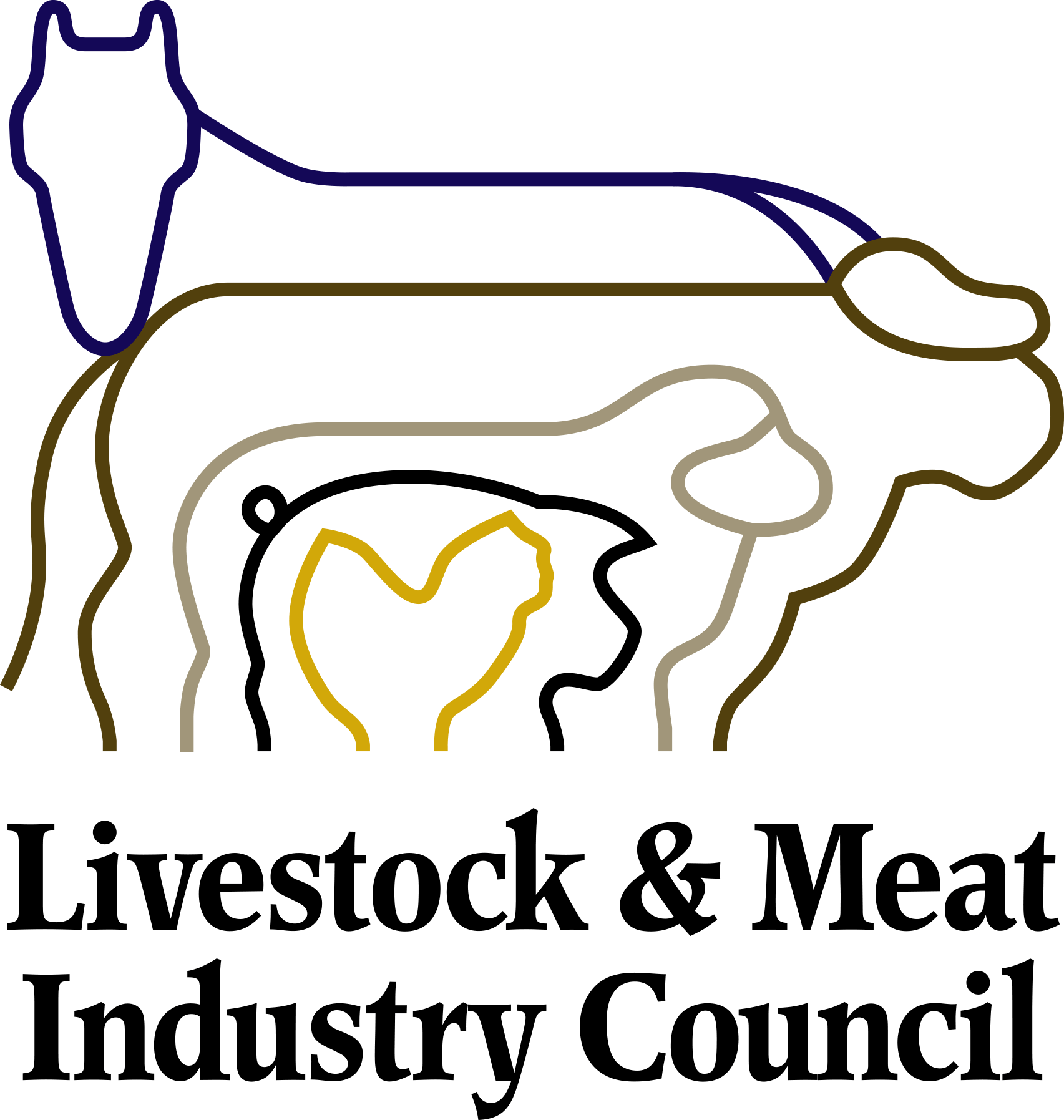 "The Livestock and Meat Industry Council was excited to provide an opportunity for animal science alumni and friends to re-connect as well as celebrate the presentation of the Don L. Good Impact Award to Certified Angus Beef," says Craig Good, LMIC president. "The reunion was well attended and was a big success in giving folks a chance to visit the university that they love and support. The LMIC was proud to recognize Certified Angus Beef and the Kansas State alumni who have had a significant part in the development and success of the program."
Through the years, many K-State ASI alumni have contributed to the brand's success. Individuals recognized during the presentation included: Dr. Jerry Lipsey, Dr. Mike May, Mary Ferguson, Dr. Jim Riemann, Dr. Larry Corah, Steve Suther, John Stika and Bryce Schumann. >> Read Full Press Release
Another highlight of the Family & Friends reunion was the performance by the "best band in the land," the reigning Sudler Trophy Award winner, the K-State Marching Band. Following the performance, attendees participated in the Wildcat Walk as the band formed an aisle and played while attendees entered the Stout Center led by Willie and the kids. It was a family event with something for everyone, including the famous Junior Wildcat Barnyard, state fair qualifying pedal tractor pull and toy giveaway.
Visit our Facebook and Twitter pages!