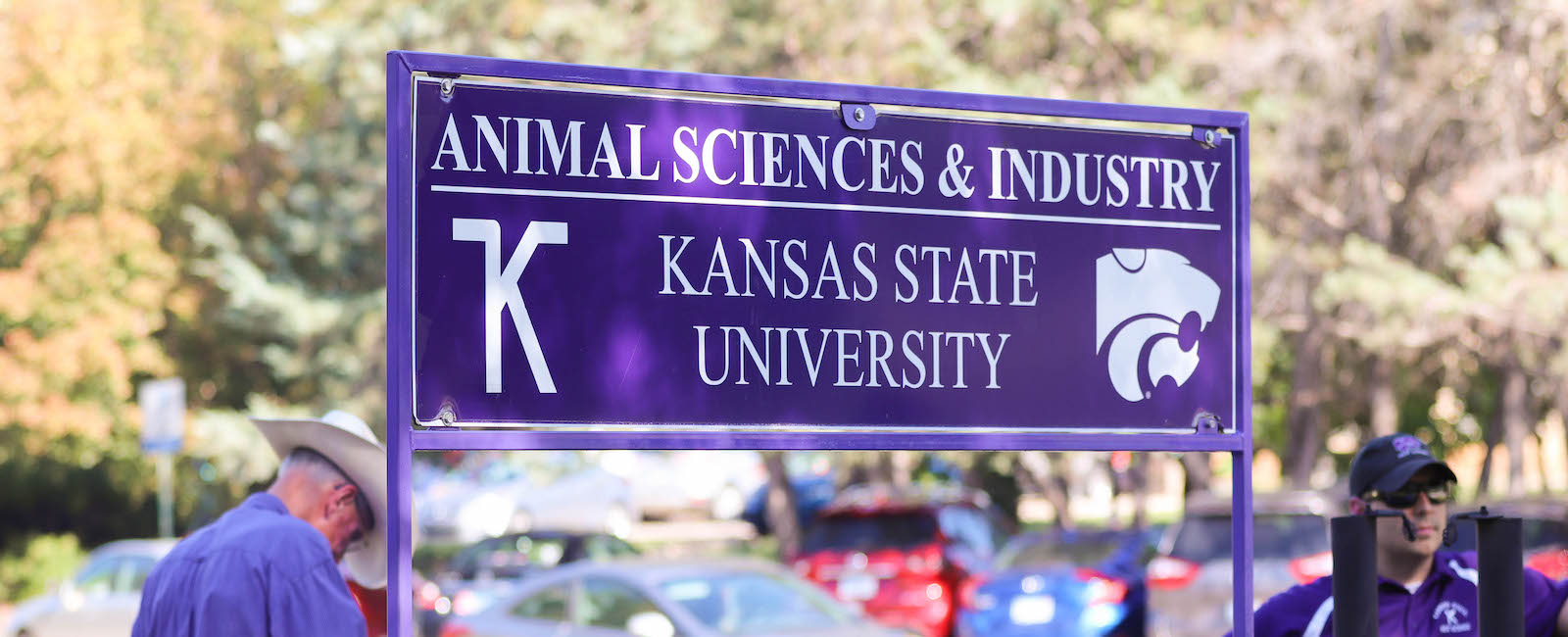 Welcome to K-State Animal Sciences & Industry
Animal Sciences & Industry Department
Welcome!
Thank you for stopping by the department's web site. We are honored that you would have interest in learning more about us.
The following is a brief description of our historical roots, core values, and a brief description of our facilities. For more detailed descriptions of our various program areas, we encourage you to visit the pages for the species and(or) disciplines of interest to you. Thanks again for visiting!
The Department of Animal Sciences and Industry has a long and rich heritage. From the down-to-earth animal husbandry group that emerged from the Farming Department in 1901, to its current form as one of the largest Animal Science departments in the United States, K-State animal science has held fast to its commitment to excellence in teaching, research, and extension.
Moreover, we are fully engaged in embracing the challenges of the future in order to continue providing the objective information and training needed by the citizens of Kansas and elsewhere to thrive in the midst of change. The Animal Science program at Kansas State University ascribes to and seeks to model the core values articulated by the College of Agriculture and K-State Research and Extension.
Those core values include:
Integrity (displaying the characteristics of honesty, trust, credibility, responsibility, stewardship and accountability)
Communication (exhibiting excellence in listening, speaking, writing, and working together)
Scholarship (striving for excellence in the discovery, integration, dissemination and application of knowledge)
Leadership (clearly displaying vision, teamwork, customer-focused service, and innovation)
Inclusion (showing respect and appreciation for all clientele, co-workers and others with whom we interact)
Kansas State University is located in the city of Manhattan, which has a population of about 56,000. Faculty in Animal Sciences and Industry are housed in two buildings on the K-State campus (Weber Hall and Call Hall). The buildings contain well-equipped laboratories, teaching facilities, a dairy processing plant and a meat processing facility.
Field research facilities for beef cattle, dairy cattle, swine, poultry, horses, and sheep are located in close proximity to campus. The department manages about 6,500 acres of land for research purposes. In a typical year, departmental research and teaching facilities accommodate about 2000 to 3000 cattle, 3500 swine, 1500 laying hens, 250 sheep and 45 horses.
K-State 2025 Strategic Action and Alignment Plan for Animal Sciences and Industry Department
Department Head
Dr. Mike Day
Department Head
232A Weber Hall
Manhattan, KS 66506
Phone : 785-532-1220

Research & Graduate Program Coordinator
Dr. Evan Titgemeyer
Professor/Research Coordinator
132 Call Hall
Manhattan KS 66506
Phone : 785-532-1220
etitgeme@ksu.edu
Teaching Coordinator
Professor/Teaching Coordinator
133 Weber Hall
Manhattan KS 66506
Phone : 785-532-5289
Fax : 785-532-4017
jonesc@ksu.edu
Extension Coordinator
Joel DeRouchey
Professor/State Leader Extension
222 Weber Hall
Manhattan, KS 66506
Phone: 785-532-2280
Fax: 785-532-7059
jderouch@ksu.edu