Titgemeyer, Evan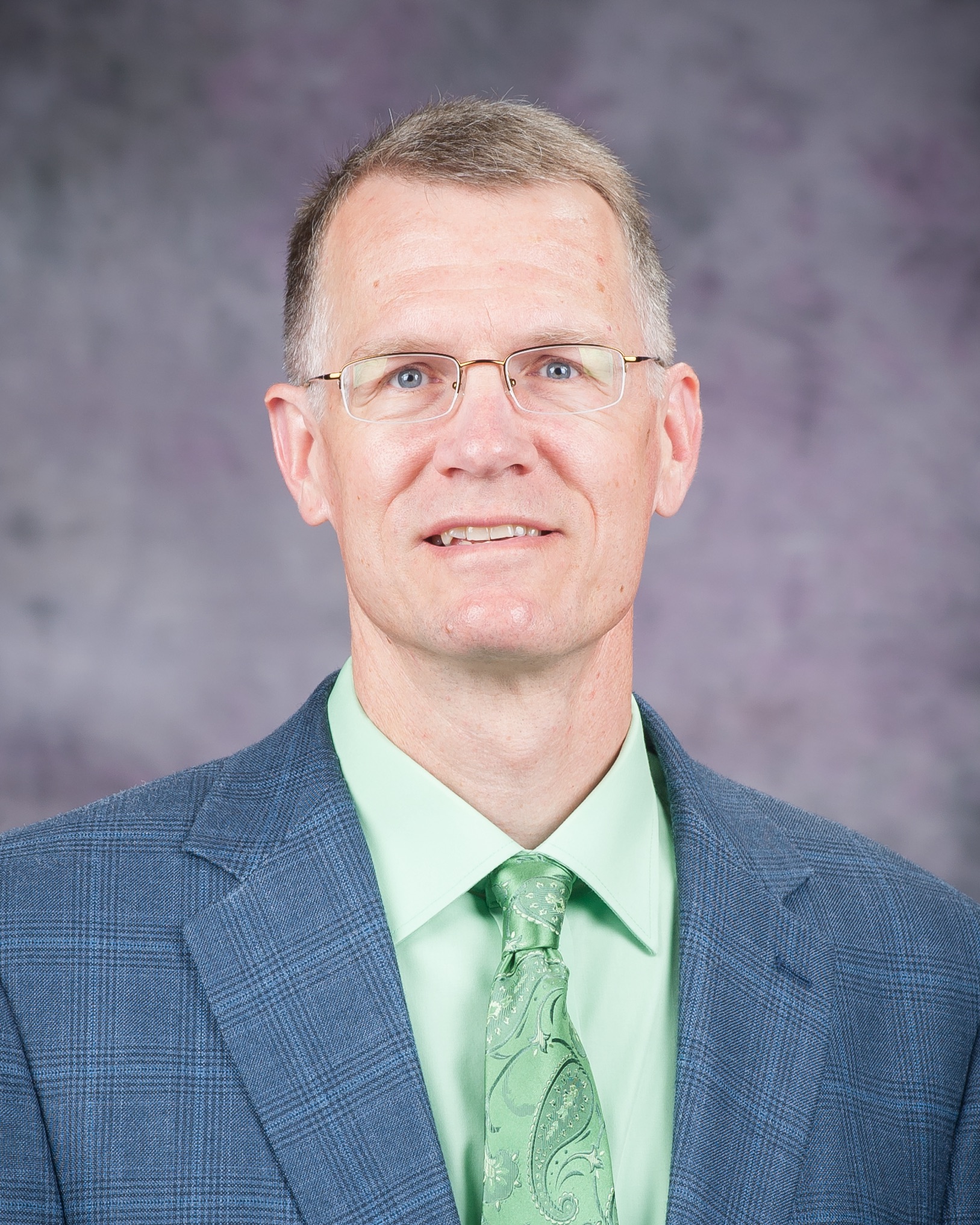 Professor
Graduate Program Director
132 Call Hall
Manhattan KS 66506-1600
785-532-1220
etitgeme@ksu.edu
Area(s) of Specialization
Amino acid utilization
Ruminant Nutrition
Education
B.S. , Ohio State University, 1984
M.S. , University of Illinois, 1986
Ph.D. , University of Illinois, 1989
Post Doctoral Associate , University of Illinois, 1989 - 1991
Bio Brief
Evan Titgemeyer grew up on a small family farm in northwest Ohio. Following completion of a B.S. degree at The Ohio State University (1984), he completed both M.S. (1986) and Ph.D. (1989) degrees at the University of Illinois. His graduate work was under the direction of Dr. Neal Merchen and focused on determining amino acid requirements of growing cattle; this is an area of research where he is still active. Following post-doctoral training with Dr. George Fahey, Jr. in the area of fiber chemistry, he was hired as a faculty member at Kansas State University in 1992, and he is currently a professor in the Department of Animal Sciences and Industry, with specialization in the area of ruminant nutrition. His current appointment is 70% research and 30% teaching.
Research
Dr. Titgemeyer's research program focuses on protein and amino acid utilization by beef and dairy cattle. Recent research projects have evaluated amino acid utilization by growing cattle, with special interest in the role that methionine plays in methylation reactions. Some nutritional compounds of interest in include: choline, betaine, homocysteine, creatine, and guanidinoacetic acid.
In contrast to the current beef model published by NASEM, Dr. Titgemeyer's research has demonstrated that there are differences among the amino acids in terms of how efficiently they are used for growth by cattle. Data from his research would suggest that maintenance requirements of cattle for amino acids are much less than predicted by NASEM model, whereas the efficiency of amino acid use above maintenance is less than predicted by NASEM.
Teaching
Current teaching commitments are primarily in graduate nutrition courses. Currently, Dr. Titgemeyer serves as instructor for Nutritional Physiology (ASI 826), Protein Nutrition (ASI 921, team taught with Dr. Bob Goodband), and Analytical Techniques (ASI 860, 861, and 862). Nutritional Physiology covers basic mechanism related to digestion and absorption of nutrients, with a focus on the small intestinal epithelium. Protein Nutrition discusses both basic and applied aspects of protein and amino acid utilization by livestock species. The Analytical Techniques courses are designed to provide beginning graduate students in nutrition with the basic laboratory skills required to successfully complete their graduate research.
Nutritional Physiology [ASI 826]
Analytical Techniques--Sample Preparation and Beginning Anal [ASI 860]
Analytical Techniques--Mineral Analyses [ASI 861]
Analytical Techniques--Carbohydrate and Lipid Analyses [ASI 862]
Protein and Amino Acid Utilization in Domestic Livestock [ASI 921]