KSU ASI Professor Emeritus Miles McKee Passes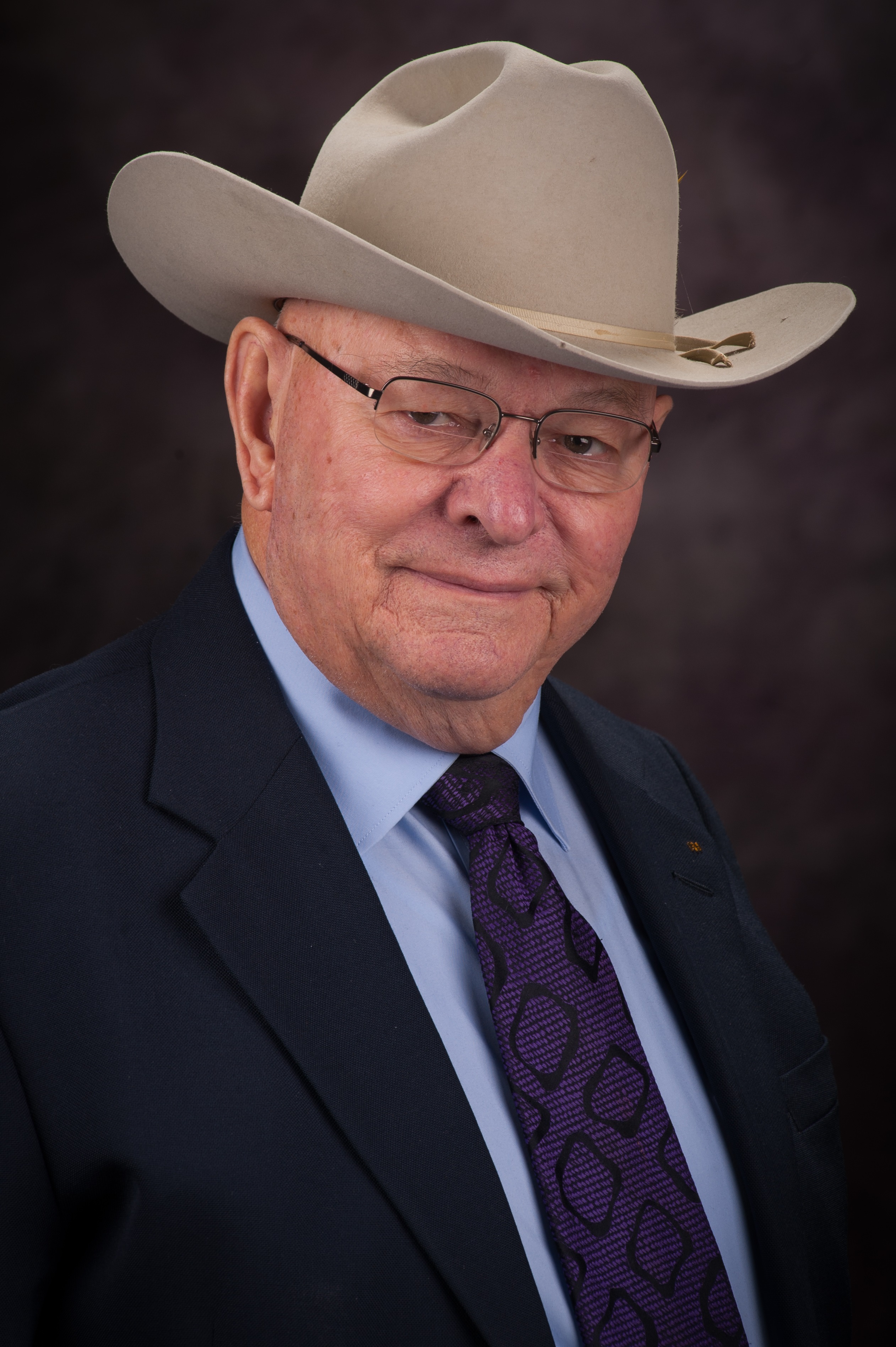 MANHATTAN, Kan. – Long-time Kansas State University Department of Animal Sciences and Industry (ASI) Professor Dr. Richard "Miles" McKee passed away Monday, August 30, 2021, in Manhattan, Kansas. His funeral is scheduled for Friday, Sept. 24, at 11 a.m. at University Christian Church in Manhattan.
Miles was born October 8, 1929, to Nell (Miles) McKee and Thomas F. McKee in Cottonwood Falls, Kansas. He was united in marriage with his piano duet partner and high school sweetheart, Marjorie, on June 22, 1952, in Cottonwood Falls, Kansas. They raised one daughter, Annell; and three sons — Dave, Richard and John.

Miles grew up on a ranch in Chase County, Kansas. He attended K-State and received a degree in animal science and was a member of the National Champion Livestock Judging Team. He enlisted in the U.S Marine Corps and served in the Korean War as a 1st Lieutenant. Upon completion of his service, he worked as a beef herdsman on ranches in Kansas, Missouri and Michigan. He returned to K-State as the herdsman for the purebred beef unit. Miles received his doctorate in animal science from the University of Kentucky in 1968 and then returned to K-State, joining the ASI faculty, where he served until his retirement in January 2005.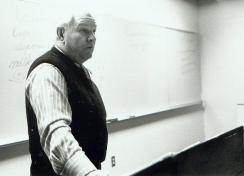 Through the years he received numerous teaching and advising awards. His greatest legacy is as an academic advisor — guiding, mentoring, and caring for generations of students. Miles felt each student who walked in his office door was special and unique.
He served as advisor for the Block & Bridle Club, Alpha Zeta, Ag Student Council, Little American Royal and FarmHouse Fraternity. In addition, he developed a reputation as a top beef cattle judge, having judged numerous livestock shows (local, county and national) and conducted livestock judging and showmanship schools.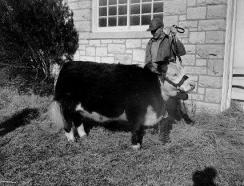 For years, Miles served as a "Burger and Brats Griller" at the K-State ASI tailgate tent on football Saturdays greeting current and former students.

Miles was an active member of the First Presbyterian Church in Manhattan where he sang in the choir and volunteered part-time as a host and receptionist in retirement.
The Miles McKee Student Enrichment Fund at Kansas State was established to honor Dr. McKee's teaching and advising contribution to youth. In April 2005, the large lecture hall in Weber Hall was renamed McKee Auditorium. In 2015, Miles received the inaugural "Don L. Good Impact Award" from K-State's Livestock and Meat Industry Council (LMIC).

Donations in memory of Miles can be made to the Miles McKee Student Enrichment Fund , at the Department of Animal Sciences and Industry, Kansas State University, 1424 Claflin Road, 232 Weber Hall, Manhattan, KS. 66506-8028. For more information contact: 785-532-6533 or asi@ksu.edu. You can give online here: ksufoundation.org/give/mckee .

For a complete obituary, funeral information or to leave an online condolence for the family, please visit https://ymlfuneralhome.com/obituary/6759.