Bolsen, Keith K.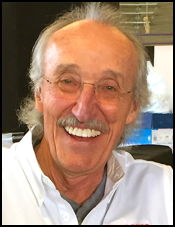 Professor Emeritus
208 Double Horn Trail
Spicewood, Texas 78669
512-301-2281
keithbolsen@hotmail.com
Silage Page
It is with great sadness that we share the passing of Dr. Keith Bolsen. Dr. Bolsen retired from K-State in June of 2003 after a 32-year teaching and research career specializing in ruminant nutrition and forage preservation. The "KEITH BOLSEN SILAGE SAFETY FOUNDATION" was established in September 2017 and is a non-profit corporation dedicated to promoting safe silage management practices for bunker silos and silage piles, as well as providing educational resources and materials for the global silage industry. The goal of the foundation is for everyone involved in a silage program on farms, dairies, feedlots, and other livestock operations to return home to his or her family safe every day. Please go to https://silagesafety.org for further announcements. In lieu of flowers, food, and other gifts, please consider donating to the Keith Bolsen Silage Safety Foundation.
Cards can be sent to Ruthie Bolsen at:
208 Double Horn Trail
Spicewood, TX 78669
Area(s) of Specialization
Ruminant Nutrition and Forage Preservation
Education
B.S. , University of Illinois, 1966
M.S. , University of Illinois, 1967
Ph.D. , University of Nebraska, 1971
Bio Brief
Keith is a Professor Emeritus of Cattle Nutrition in the Animal Sciences & Industry Department at Kansas State University in Manhattan. He was raised on his parent's grain/livestock farm near the small town of Bement, Illinois. Keith received his B.S. and M.S. degrees in Animal Science from the University of Illinois in 1966 and 1967, and he received a Ph.D. in Cattle Nutrition from the University of Nebraska-Lincoln in 1971. His Ph.D. major professor was Dr. Walter Woods, who was Dean of the College of Agriculture at K-State from 1985 to 1990.
Keith began a 32-year teaching and research career at Kansas State University in 1971, where he focused on performance of steers and heifers fed silage-based rations, agronomic performance of silage crops, silage fermentation and additives, aerobic deterioration, storage losses, and the application of a team approach to silage management. He taught two Principles of Livestock Feeding courses and a Silage Technology course, and he served as the major professor for 39 graduate students who earned 28 M.S. and 19 Ph.D. degrees at K-State.
Keith conducted research on silage additives, winter cereals, and the ensiling of tropical grasses during Sabbatical leaves at the Grassland Research Institute in Hurley, England (1978), the Volcani Institute in Bet Dagan, Israel (1993), and the Dairy Training and Research Institute at the University of the Philippines in Los Banos, Philippines (1994). Keith has lectured on silage technology in over 40 countries.
Most people know Keith as 'The Silageman®' and he has probably had his hands on and evaluated more silage than anyone else since 'ensilage' was introduced into the Western Hemisphere in 1870s. He received the Zur Craine award from the International Silo Association in 2011 in recognition of his outstanding service and dedication to the silo and silage equipment industry.
Ruthie is a native of Silvis, Illinois. She has a degree in finance and retired after successful careers as a professional dancer and small business owner. Ruthie has been active the past 14 years in raising the awareness at the farm level of the many opportunities for injury or fatality in silage programs. Ruthie and Keith have produced a silage safety video and co-authored a Silage Safety Handbook and numerous conference papers and popular press articles about silage safety.
Keith retired from K-State in June 2003, and he and Ruthie live in Austin, Texas. Keith is still active sharing his silage management expertise and philosophy in numerous national and international programs and conferences. He and Ruthie started Keith Bolsen Ph.D. & Associates LLC in 2003, and their company provides technical support on the science and practice of silage to the global silage industry. Keith and Ruthie also consult with individual beef and dairy producers in the USA and internationally on ways to achieve safe, efficient, and profitable silage programs. Their number one passion is silage safety and preventing serious injuries and fatalities on the farm, dairy, or feedlot.
The "KEITH BOLSEN SILAGE SAFETY FOUNDATION" was established in September 2017 and is a nonprofit corporation dedicated to promoting safe silage management practices for bunker silos and silage piles, as well as providing educational resources and materials for the global silage industry. The goal of the foundation is for everyone involved in a silage program on farms, dairies, feedlots and other livestock operations to return home to his or her family safe everyday. www.silagesafety.org
Keith and Ruthie have a daughter and son-in-law, five grandchildren, and seven great grandchildren. They attend Sunset Canyon Baptist Church in Dripping Springs, TX, and Keith is an Emeritus Director on the Board of a Bible and agriculture college in Les Cayes, Haiti. www.seedministriesinhaiti.org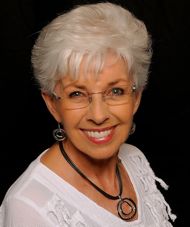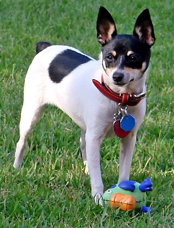 Ruthie Bolsen Joey