Hollis, Larry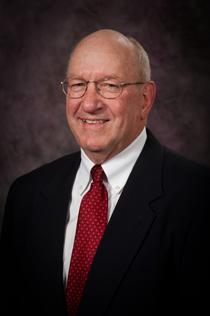 Professor Emeritus
lhollis@ksu.edu
Area(s) of Specialization
Beef Production Medicine (Stocker and Feedlot Specialization)
Education
B.S. , Texas Tech University, 1969
D.V.M , Texas A&M University, 1972
M.Ag. , West Texas A&M University, 1985
Bio Brief
A graduate of Texas A & M University's College of Veterinary Medicine, Dr. Hollis spent 4 years in private practice first as an employee and later as a clinic owner in the Texas Panhandle where he was heavily involved in cow/calf and stocker production medicine and feedlot consultation. He then joined the staff of the Texas Veterinary Medical Diagnostic Laboratory - Amarillo, where he served as Case Coordinator and later Head of Diagnostic Services. He taught stocker and feedlot production medicine for Texas A & M University, the University of Tennessee, and the University of Nebraska. He received a Master of Agriculture degree in Beef Management and Nutrition from West Texas A & M University. He worked as a Technical Service Veterinarian for Syntex Animal Health and Pfizer Animal Health, working exclusively with beef cattle.
Starting in 2002 he served as the Extension Beef Veterinarian at Kansas State University. In addition to his extension responsibilities he also taught ASI 540, Principles of Animal Disease Control and 1/2 of ASI 515, Beef Science. He held a 10% teaching, 20% research, and 70% extension appointment in the department.
Research
Dr. Hollis' areas of emphasis included health management and biosecurity of beef cattle, and beef quality assurance.