Hunt, Melvin C.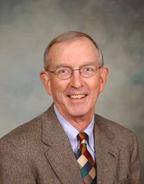 Professor Emeritus
212 Weber Hall
Manhattan, KS 66506
785-532-1232
785-532-7059 fax
hhunt@ksu.edu
Area(s) of Specialization
Myogolobin Chemistry, Postmortem Meat Quality, Meat Color & Packaging
View My Curriculum Vitae (Word document)
Education
B.S. , Kansas State University, 1965
M.S. , Kansas State University, 1970
Ph.D. , University of Missouri, 1973
Bio Brief
Melvin Hunt, or Hunter as he is known, has been part of the ASI faculty since 1975. Prior to joining KSU he was a Research Chemist at the Tennessee Eastman Company, Kingsport, TN. His responsibilities include research (50%) and teaching (50%) of undergraduate and graduate meat and food science courses and he currently is Chair of the Food Science and Industry Undergraduate Program. His Ph.D. was in Food (Meat) Science from the University of Missouri.

Class instruction includes: Food Science Senior Seminar, Principles of Meat Science (Distance Learning), Meat Science, Processed Meats Operation, and Advance Meat Science. He has been teaching via distance learning since 1988 and has cooperated with industry in making a series of videos useful for training and customer relations. In addition, Dr. Hunt has also led numerous study abroad tours to Italy and Spain for both undergraduate and graduate students.
His research at KSU has focused on postmortem meat quality with particular interest of factors affecting meat color and myoglobin chemistry. Specific areas of research included: Cooked meat color and safety, Enhancement of fresh beef and pork, Case-ready packaging (CO-MAP, Lo-O2 MAP, Hi-O2 MAP and vacuum), Myoglobin color stability and lighting, Discoloration of bone, Color stabilizing mechanisms in meat, Color measurement methodology, and Dry-aging of beef. Hunter also has worked with low-fat ground beef and sausage, and collagen effects in meat texture and he continues to dabble in muscle histochemistry.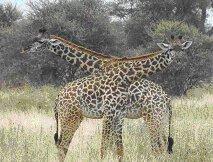 Dr. Hunt has received numerous awards for teaching, research and student services. He has been Chair of the Muscle Foods division of the Institute of Food Technologists, Chair of the Meat Science-Muscle Biology Section of the American Society of Animal Science, Chair of the Reciprocal Meat Conference, and President of the American Meat Science Association.
In his spare time, he enjoys photography, O-gauge model trains, and travel (either African safaris or attending the International Congress of Meat Science and Technology).
Teaching
Food Science Seminar [FDSCI 500D]
Problem Food Science [FDSCI 630D]