Nelssen, Jim L.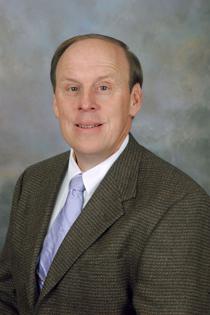 Professor Emeritus
jnelssen@ksu.edu
Area(s) of Specialization
Swine Nutrition and Management Research Interests: Nutritional requirements of the early-weaned pig Energy and protein requirements for optimum sow and letter performance Nutritional programs for economic pork production
Education
B.S. , Kansas State University, 1978
M.S. , Kansas State University, 1980
Ph.D. , University of Nebraska, 1983
Bio Brief
Dr. Jim Nelssen is an extension specialist and swine nutritionist at Kansas State University. His current position is 41% Extension and 41% Research.
Dr. Nelssen grew up in Smith Center, Kansas, where he was active in 4-H and FFA. Jim received his B.S. in Animal Science (1978) and his M.S. in swine reproductive physiology (1980) from Kansas State University. He received his Ph.D. in Swine Nutrition from the University of Nebraska in 1983. Later that year Jim started his career at Kansas State University as an Assistant Professor and Extension Swine Specialist. He was promoted to associate professor in 1989 and a full professor in 1995.
Jim's focus is transferring information to swine producers and conducting practical nutrition research. Jim has presented invited seminars at over 190 animal and veterinary science meetings around the world in addition to numerous presentations to local producer groups. Jim has authored or co-authored 123 refereed journal papers, 320 abstracts, 492 extension publications, and 4 book chapters. In 2005, Jim was named one of the 50 people that have made the greatest impact on the swine industry in the last 50 years by the National Hog Farmer Magazine.
Jim has three children.