Nichols, David A.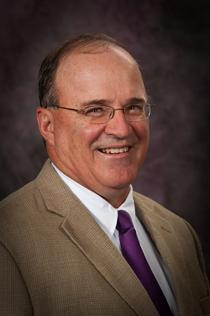 Professor Emeritus
dnichols@ksu.edu
View My Curriculum Vitae (pdf)
Area(s) of Specialization
Beef Management
Education
B.S. , Purdue University, 1976
M.S. , Kansas State University, 1979
Ph.D. , Kansas State University, 1981
Bio Brief
Dr. Dave Nichols was raised on a commercial beef cattle, swine and crops operation near Brookston, Indiana. He graduated with honors from Purdue University and entered graduate school. He completed his M.S. and his Phd from Kansas State University.
In October of 1981 Dave was hired by Dr. Don Good and joined the KSU faculty as an extension specialist. In 1983 he moved to an 80% teaching and 20% research appointment. Beginning in 1998 he served as the Undergraduate Teaching Coordinator for the Department of Animal Sciences and Industry upon the retirement of Dr. Miles McKee. He served in this role until July of 2021.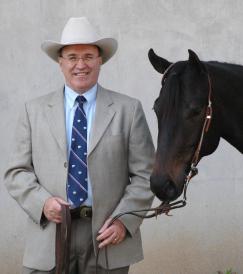 His primary teaching responsibility is ASI 102 , Principles of Animal Science. Through the years, he has taught over 14,000 students in this class and also has taught courses in livestock and carcass evaluation, sales management, and beef systems management. He was also recently named coordinator of the the Purebred Beef unit.
Dr. Nichols advises approximately 70 students. In 2011 he received the University Presidential award for Outstanding Advising. In addition he has received the Commerce Bank Outstanding Teaching Award in 2013 and the Dave Mugler Distinguished Faculty award in 2006. In 2019 he was inducted into the Kansas State Fair Wall of Honor. In 2020 he was recognized as the Outstanding Alumni Award from the Purdue Department of Animal Science.
Dave coached the KSU Livestock Judging team from 1986 to 1988. He has judged numerous county fairs, state fairs and national shows and is a strong supporter of youth livestock activities. He serves on the board of directors for the Kansas Junior Livestock Show and the American Royal.
Dr. Nichols has led student study abroad trips to Costa Rica, Brazil, Canada and China. He recently was a guest speaker at the World Charolais Congress in Porto Alegre, Brazil
Dave and his wife Anita have two children, Drew and Amy, and recently welcomed their first grandchild, Madeline. In addition to his university responsibilities, Dr. Nichols owns and operates A&D ranch near Manhattan.
Teaching
Principles of Animal Science [ASI 102D]
Livestock Sales Management [ASI 422]
ASI Problem/AI [ASI 661]
Livestock Production and Management [ASI 620]
Principles of Animal Science [ASI 102]