Pope, Ronald V.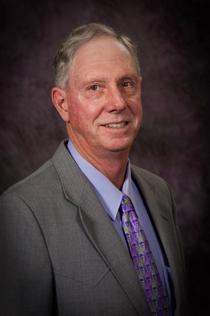 Professor Emeritus
rvpope@ksu.edu
Area(s) of Specialization
Beef Cattle Production and Management
Education
B.S. , Oklahoma State University, 1974
M.Ag. , Texas A&M University, 1976
Ph.D. , Kansas State University, 2000
Bio Brief
Ron Pope is from Oklahoma and Texas. He joined the department in 1977 as the Research Assistant at the Beef Research unit and began his current rol in 1992. He teaches three sections of ASI 105, Animal Sciences & Industry laboratory, during the fall semester and two sections in the spring semester. He advises 12 undergraduate students. He is also responsible for conducting tours of the department for outside visitors. This includes school field trips, prospective students, and interested groups. He has also been the co-advisor for Block and Bridle for 20 years.
Ron and his wife Nita have four children (all K-State alums), five grandsons, Blake, Rhett, Chisum, Bret, Ryatt and a new grandson on the way as well as two granddaughters, Vanessa and Kate. Their children are Russell ASI, BS 1999 and his wife Misty EDEL, BS 1999; Marie EDEL, BS 2002 and her husband Jeff Jones ASI, BS 1999; Bill ASI, BS 2005 and his wife Heather AS, BS 2005, DVM 2010 from Colorado State University; and Ronny ASI, BS 2006 and his wife Kelsey AGEC, BS 2008, MS 2009.
Teaching
Animal Sciences and Industry Lab [ASI 105]