Hayden Williams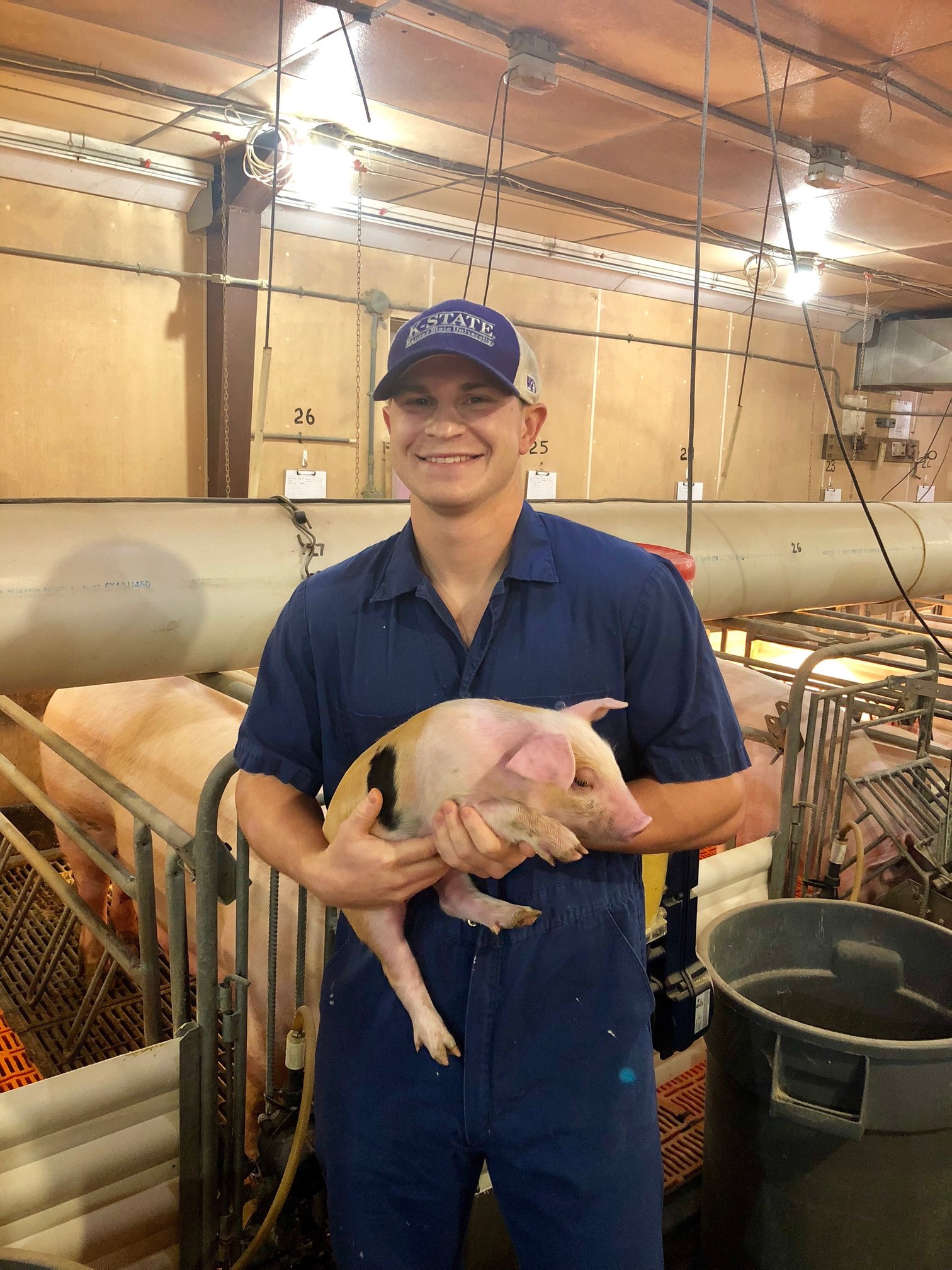 Ph.D. Graduate Student
217 Weber Hall
641-640-0738
Hewillia15@ksu.edu
Major Professors: Dr. Joel DeRouchey and Dr. Jason Woodworth
Hayden was born in Ames, Iowa, and grew up in Franklin, Kentucky. He grew up in a family of seven with five brothers (Bo, Peyton, Holden, Hudson and Hesson) and one sister (Hayley) with all being already or in the future heavily involved in the swine industry.
His family currently resides in Iowa Falls, Iowa. He gained a passion for pigs from his dad working in the commercial swine industry. Hayden also grew his passion for pigs working in different parts of the commercial industry including sow farms, nurseries, and finishers while in high school and college. He attended Wabash College in Crawfordsville, Indiana, receiving a bachelor's degree in Biology with a minor in chemistry in May 2015. While attending Wabash, Hayden was a member of the Little Giants baseball team and Phi Kappa Psi fraternity. During the summers, Hayden would assist in data collection for research trials at Iowa Select Farms and this led to his interest in pursuing a Master's degree in swine nutrition.
Hayden joined the Applied Swine Nutrition Team in August 2015 and obtained his master's degree in the summer of 2017. His master's work focused on the effects of in-feed antibiotic alternatives on performance, gut microbiome changes, and antimicrobial susceptibility to enterobacteria. Hayden started his Ph.D. program in the summer of 2017. His program is mainly focused on in-feed supplementation of iron in nursery pigs and the effects of iron dosage and timing after birth on preweaning, nursery, and grow-finish performance. Hayden recently got engaged to Kirstin McGuffin and they plan to wed in August of 2019. In his free time, Hayden likes to go fishing, watching the Cats on Saturdays in the fall and visiting his family back in Iowa.