Swine Profitability Conference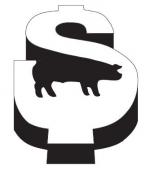 Kansas State University
2019 Swine Profitability Conference
Stanley Stout Center
Manhattan, Kansas
February 5, 2019
Pre-register by Saturday, January 26, 2019
Pre-registration fee is $25 per participant; with registration at the door $50 per participant.

Register online
Tentative Agenda
9:15 a.m. Coffee and Donuts
9:30 a.m. Welcome
9:45 a.m. International Trade and Market Outlook
Dr. Lee Schulz, Ag Economist, Iowa State University
10:30 a.m. Growth of the Carthage System in Kansas
Dr. Clayton Johnson, Veterinarian, Carthage Veterinary Service
11:15 a.m. Raising Pigs and Cattle on the High Plains
Grant Morgan, Poky Feeders, Inc.
noon Lunch
1:15 p.m. Achieving High Production in Swine Dense Areas
Dr. Noel Williams, COO, Iowa Select Farms
2:00 p.m. Bright Future of the U.S. Swine Industry
Bill Even, CEO, National Pork Board (Tentative)
For more information, contact Lois Schreiner at lschrein@ksu.edu or 785-532-1267.
---
2018 Swine Profitability Conference
The 2018 K-State Swine Profitability Conference was attended by more than 180 swine producers, allied industry representatives, faculty and students on Tuesday, February 6. The 29th annual conference featured several cutting-edge speakers including Ben Woolley, Sunterra Farms, who addressed opportunities and pitfalls of producing antibiotic-free pork; Dr. Doug MacDougald, Southwest Vets, who discussed managing pig health with minimal antibiotic use in commercial pig production; Dr. Gary Louis, Seaboard Foods, shared future trends impacting the swine industry; and Terry Nelson, Husky Hogs, shared his story of rebuilding after a catastrophe. Dr. Lisa Tokach, Abilene Animal Health, wrapped up the event sharing 25 life lessons she learned while practicing with Dr. Steve Henry, who recently retired after more than 40 years in swine practice. Thanks to the Kansas Pork Association for co-sponsoring the event and to all the sponsors that helped make the event successful. Videos from the event are posted below.
---
2017 Swine Profitability Conference Video
Featured Speakers Included:
Our Barn Door is Open — How Telling our Farm Story is Rebuilding Trust
Brad Greenway, Mitchell, SD
The Changing Landscape of the U.S. Swine Industry: What we are doing to keep our Producers Competitive
Barry Kerkaert, Pipestone Veterinary Services, Pipestone, MN
11:15 a.m. The Power of the Past, Leading People on the Farm and Surviving an Unknown Future
Nathan Smith, KS Smith Farms, Plains, KS
Pork Market Strategy Update
Kent Bang, AgStar Financial Services, Omaha, NE
Will the Real Pig Farmer Please Stand Up? We Want to Know You.
Chef Alli, ChefAllis.com
---
2016 Swine Profitability Conference Video
2013 Swine Profitability Conference Proceedings (pdf)
2012 Swine Profitability Conference
2011 Swine Profitability Conference
2010 Swine Profitability Conference
2010 Swine Profitability Conference Video
2009 Swine Profitability Conference
2009 Swine Profitability Conference Video
2008 Swine Profitability Conference