Food Micro Lab
202 Call Hall
Manhattan, KS 66506
785-532-1298
785-532-5681 fax
vtrinetta@ksu.edu
Description
The food microbiology lab is located in Call Hall 202 and is equipped for food safety, food microbiology, and genetic research for biosafety level-2 microorganisms.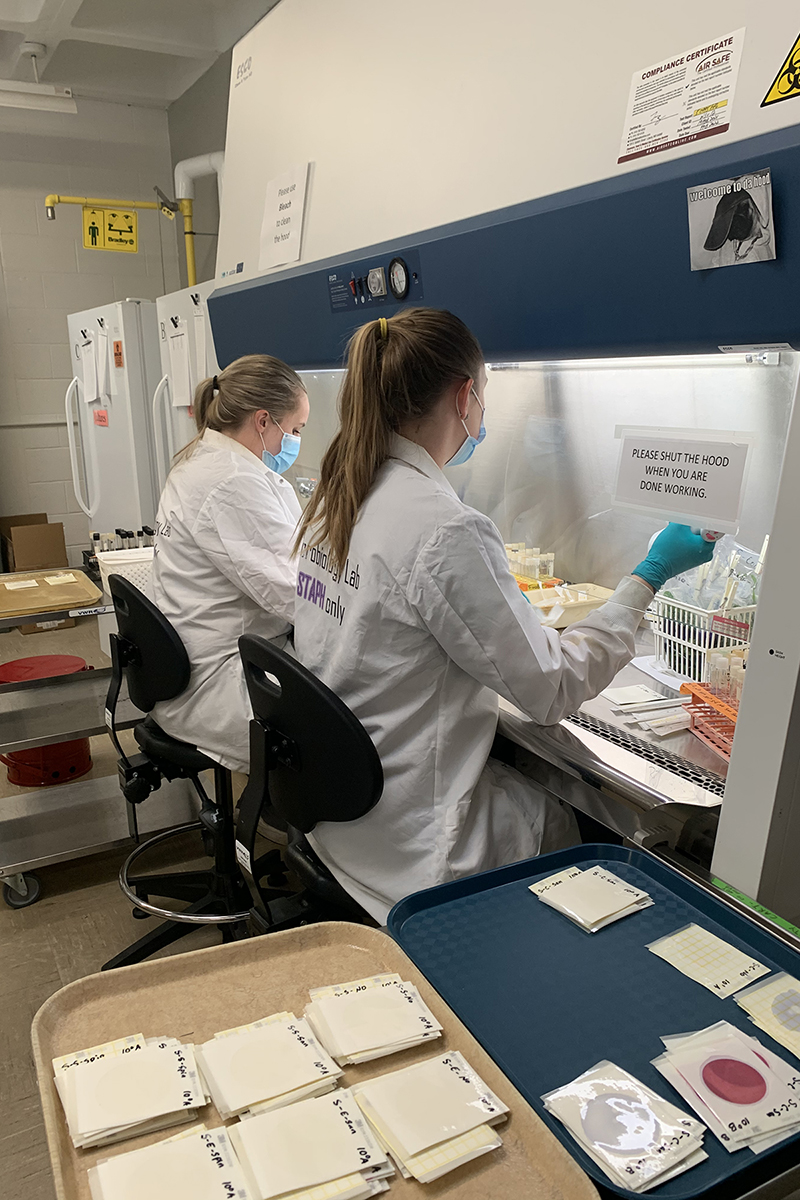 Graduate and undergraduate researchers have worked on many important projects involving foodborne pathogen ecology, mechanisms of survival and transmission of pathogens, international food safety, non-thermal technologies for food safety, irrigation water safety, antimicrobial intervention and more.
International food safety research includes evaluating indicator organism level and prevalence on vegetables in the Cambodian informal produce value chain. A pet food safety project evaluating the survival parameters of Salmonella spp. in rendered fats. A project on produce safety understanding the adhesion mechanisms of biofilms on harvesting and carrying containers for fruits and vegetables. As well as another produce study understanding what sanitation interventions on leafy greens reduce the presence of E. coli.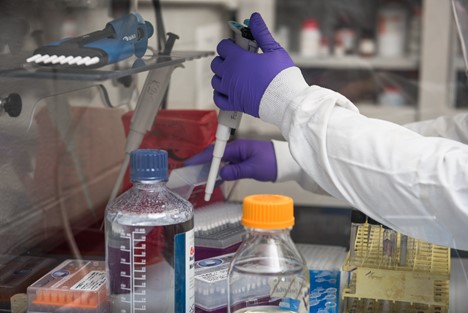 The lab is separated into two main areas: a general lab area and an area dedicated to molecular biology. The general area includes a CDC bioreactor for the study of biofilms, a clean air hood, centrifuge, an array of freezers (-80, -20, 0) and 4 incubators. The area for molecular analysis houses numerous machines which allow for advanced genomic analysis. The equipment include Oxford nanopore, PCR machine, tape station, spectrophotometer, several centrifuges and two cleanair hoods. Additionally, the lab is currently equipped for whole genome sequencing (WGS) which opens up an array of new research possibilities and opportunities to expand our knowledge of bioinformatics.
The food micro lab partners with Dr. Phebus Food Safety and Defense Laboratory (FSDL) and maintains a working relationship with researchers in Weber hall, at the FDA, the BRI and the Kansas state analysis lab.

Contact Information
Unit Coordinator(s)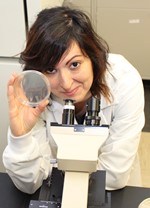 Valentina Trinetta
Assistant Professor
785-532-1667
222 Call Hall
vtrinetta@ksu.edu
Specialization: Microbiology of food processing
Rapid methods and automation in microbiology