Schmidt Lab

Call Hall 160
785-532-2254
785-532-5681 fax
kschmidt@ksu.edu
Description
The Value-Added/Product Development Lab, located in the northwest wing of Call Hall, includes facilities, equipment, and instruments for bench top food product development, packaging, and physical, chemical, and microbiological analyses of foods. Part of the facility is specifically designated for accelerated shelf-life testing of food products, and is equipped with controlled atmosphere incubators.
The Lab's staff offers food-related businesses, processors, and entrepreneurs numerous services. These include the following:
Process requests and inquiries in regard to new food concepts.
Assist in the production of new foods or consult on methods of adding value to existing ones.
Perform a wide variety of physical, chemical, microbiological, and sensory evaluations.
Conduct shelf-life tests to determine expiration date.
Review product labels for compliance with state and federal guidelines.
Generate nutritional information panels from available databases or by chemical analysis.
Offer HACCP and food safety training.
Act as a "Processing Authority," as defined by the Food and Drug Administration (FDA).
Suggest suppliers for ingredients, packaging materials, and equipment.
Answer questions concerning food processing rules and regulations.
Offer publications on food processing issues such as labeling and sanitation.
The Value-Added/Product Development Lab is part of K-State Research and Extension, and therefore, does not compete with other diagnostic laboratories. Fees are assessed to cover materials and use of equipment.
Product Tests Available
pH
Aw (Water activity)
Sodium
Fat
Protein
Moisture
Ash
Brix
Viscosity
Drain weight
Headspace analysis
Total plate count
Yeast and mold
Coliforms
Texture analysis
Sensory analysis
Shelf-life analysis
Food product development and testing
Equipment/Instruments (Partial list)
Vacuum (inert gas) packager
Refrigerators and freezers
PH meter/ion selective electrodes
Water activity meters
Oxygen analyzers
Reach-in incubators
Chlorine/sanitizer tests
Electronic balances
Microscopes
Texture analyzer
Rheometers
Colorimeters
Refractometers
Multiple pieces of equipment are available for loan to processors. A current list is available upon request.
Contact Information
Unit Coordinator(s)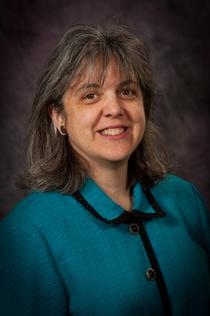 Karen A. Schmidt
Professor
785-532-1216
224 Call Hall
kschmidt@ksu.edu
Specialization: Dairy Foods Chemistry
Dairy Foods Quality
Dairy Foods Technology
Dairy Protein Chemistry