Stanley Stout Center
Marketing is an essential component of the learning process for K-State Animal Sciences and Industry students.
The first opportunity for K-State ASI students to experience marketing in the livestock industry was the Special "K" cattle sale in 1977, which was the first of its kind in the nation. Now known as the Legacy Sale, it is an annual tradition which now includes K-State sheep and horse sales. Livestock sales events at K-State have remained unique over the years, as they are organized and managed by students.
The primary function of the Stanley Stout Center will be to host the Legacy Sale. However, its proximity to campus and the K-State livestock units lends itself to numerous opportunities for teaching activities, industry events, and community benefits:
It provides an all-weather location for various hands-on courses involving animal evaluation, handling and management.
Extension seminars can combine cutting-edge educational communication technology with live animal displays and demonstrations.
Video capabilities allow off-site speakers to address an on-site audience, or broadcast an event from campus to locations across the state or around the world.
The center is available for lease to host non-university livestock events.
Technologies like high-speed broadband media service provide access to additional marketing opportunities not available or economically viable in rural facilities.
In addition, the Stanley Stout Center would allow students to showcase the results of their talents and efforts in a state-of-the-art facility. The center would be a venue that recognizes the accomplishments of both current and former students that have contributed to the successful university livestock programs we have today.
Directions to the Stanley Stout Center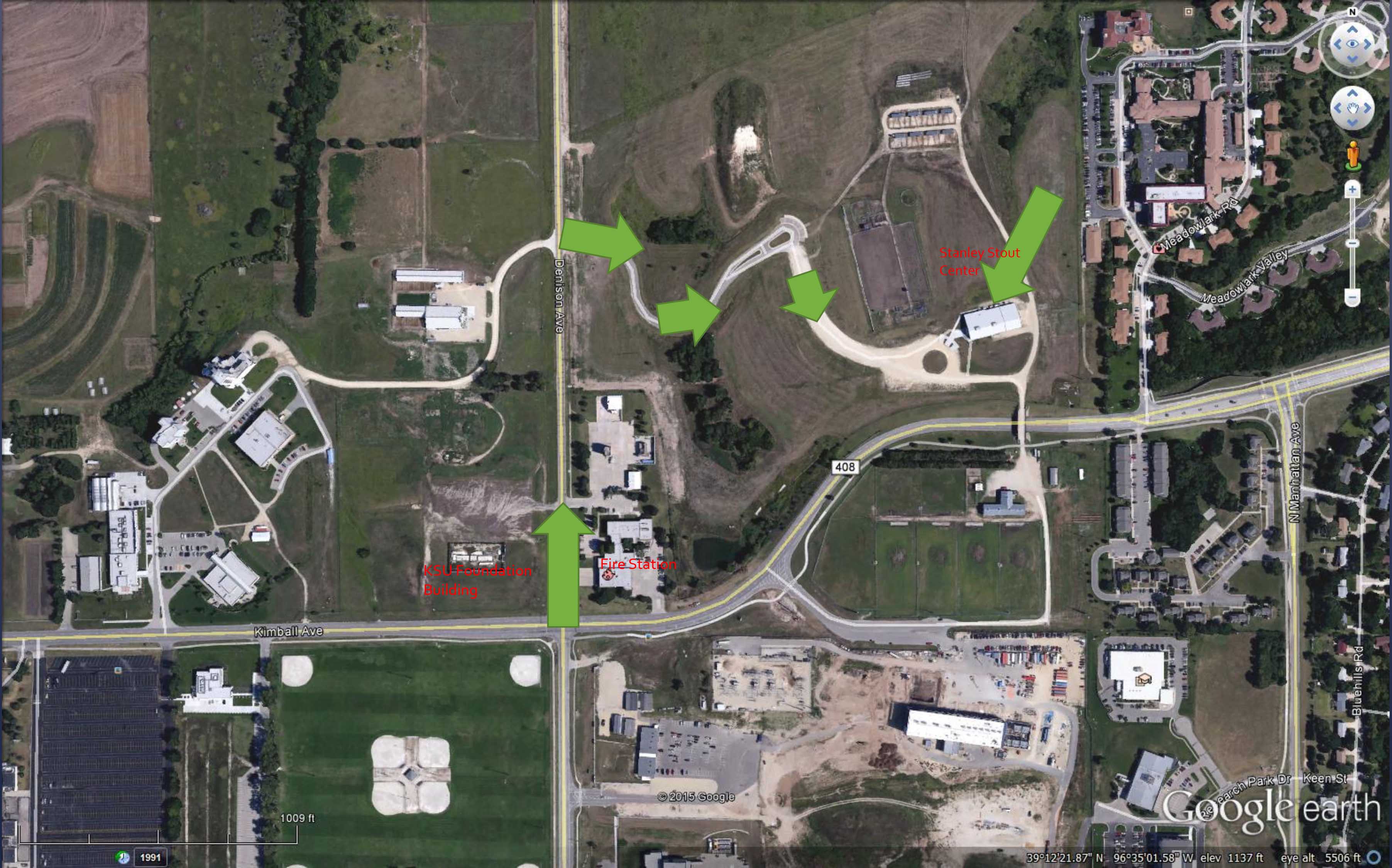 Stanley Stout Center
2200 Denison Avenue
Manhattan, KS 66502