Drouillard, James S.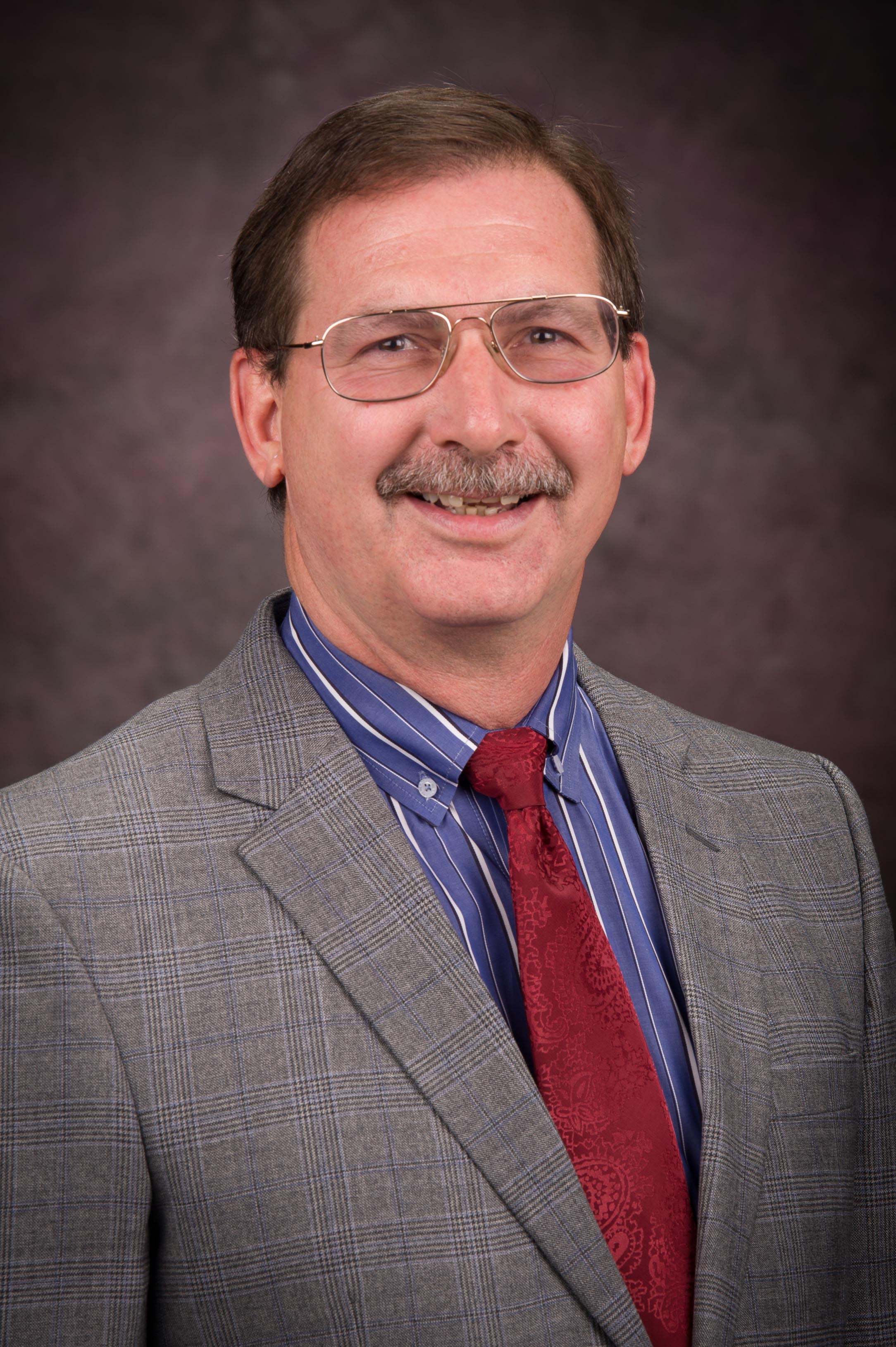 Professor
133 Call Hall
Manhattan KS 66506
785-532-1204
785-532-5681 fax
jdrouill@ksu.edu
Area(s) of Specialization
Beef Cattle Nutrition
View My Curriculum Vitae (PDF)
Education
B.S. , University of Florida, 1985
M.S. , University of Florida, 1986
Ph.D. , University of Nebraska, 1989
Bio Brief
Jim Drouillard joined the K-State faculty in 1995, and he, his wife Patti, daughter Kameron, and son Jason are residents of Olsburg.
A two-time Gator, Jim received his Bachelor's (Animal Science) and Master's (Animal Breeding) degrees from the University of Florida in 1985 and 1986, and his Ph.D. from the University of Nebraska in 1989. Jim has responsibilities in teaching (20%) and research (80%), and is faculty coordinator for the Beef Cattle Research Center. His research has focused on feedlot cattle production, emphasizing grain processing, pre-harvest food safety, byproduct utilization, and the effects of diet on cattle health, performance, carcass quality, and meat composition.
Teaching
Formulation of Livestock and Poultry Diets [ASI 682], Fall
Nutrition of Feedlot Cattle [ASI 684], Spring
Graduate Seminar in Ruminant Nutrition, Growth, and Management [ASI 890/990], Fall/Spring