Marsden, James L.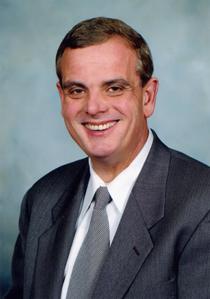 Professor Emeritus
jmarsden@ksu.edu
Area(s) of Specialization
Meat Science
Education
Ph.D. , Oklahoma State University, 1974
Bio Brief
James Marsden joined the ASI faculty in 1994 as the Regent's Distinguished Professor of Meat Science and retired December 31,2015. He had a 100 % research appointment. He also serves as the Associate Director of the National Agriculture Biosecurity Center – located at KSU.
His research focus has been on the safety of meat products. This work has included the control of E. coli O157:H7 in raw ground beef and other processed beef products and Listeria monocytogenes in processed meats. He also acts as the Senior Science Advisor for the North American Meat Science Association and has been involved in food safety training for the meat industry. Dr. Marsden is the author of numerous publications and book chapters on food safety and quality and is the recipient of awards for research and teaching.
He serves on a number of Advisory Boards for companies that provide food safety technologies to the meat industry and is a regular contributor to the television program –"World Business Review with Alexander Haig". He has also appeared on numerous television news programs as a food safety expert.