Nutsch, Abbey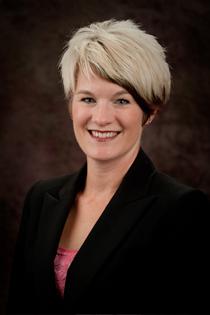 Teaching Associate Professor
224 Call Hall
Manhattan, KS 66506
785-532-4549
anutsch@k-state.edu
Area(s) of Specialization
Food Microbiology
Education
B.S. , Kansas State University, 1994
Ph.D. , Kansas State University, 1998
Bio Brief
Dr. Abbey Nutsch received B.S. (1994) and Ph.D. (1998) degrees in Food Science from Kansas State University. A food microbiologist by training, her area of expertise is the microbiological safety of meat products, with particular emphasis on the application of antimicrobial interventions for both fresh and processed meat products. After spending five years as the Director of Technical Services for a commercial food testing and research laboratory, Dr. Nutsch returned to K-State in 2002 to serve within the Food Science Institute as a coordinator for a multi-institutional carcass disposal working group. In 2004, she joined the Department of Animal Sciences & Industry as an assistant professor of food safety and security. Originally from WaKeeney, Kansas, she and her husband, Todd, currently live in Wamego, Kansas, with their two children, Gracyn and Hayden.
Dr. Nutsch teaches graduate-level courses addressing food safety and food protection & defense, as well as graduate- and undergraduate-level courses addressing professional and research skills for food scientists. Dr. Nutsch advises undergraduate students in Food Science and in 2016 was appointed to serve as the Assessment Lead for the IFT-approved Food Science Undergraduate Program. For the past 10 years, Dr. Nutsch has advised students in the online Food Science MS program. In 2017, she received the Kansas State University Global Campus Outstanding Advisor Award.
In addition to her work with Food Science students, Dr. Nutsch also advises students in the Master of Public Health program and the Food Safety and Defense Graduate Certificate program (an inter-institutional graduate program administered through the AG*IDEA Academic Alliance).
Teaching
• Food Science Professional Preparation (FDSCI 310)
• Food Science Senior Seminar (FDSCI 500)
• Multidisciplinary Overview of Food Safety and Security (FDSCI 730)
• Food Protection & Defense—Essential Concepts (FDSCI 731)
• Food Science Graduate Seminar (FDSCI 850)
• Multidisciplinary Thought and Presentation (DMP 815)