Trinetta, Valentina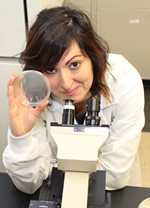 Associate Professor
222 Call Hall
785-532-1667
vtrinetta@ksu.edu
Area of Research
Foodborne pathogens ecology
Mechanisms of survival and transmission of pathogens in the food value chain
International Food Safety
Non-Thermal technologies for food safety
Food Microbiology and Safety Laboratory Website
View my publications and vitae (PDF)
Teaching Responsibilities
Food Microbiology Lecture (FDSCI 600)
Food Microbiology Lab (FDSCI 601)
Food Fermentation (FDSCI 810) in even years
Food Tour Study Abroad (FDSCI 660) in odd years
Service
Starting Spring 2023, Dr. Trinetta will be a representative of the K-State Office for the Advancement of Women in Science and Engineering through events on and off campus, developing and overseeing major events, and engaging students across Kansas from middle schools to undergraduates in college. The events include workshops, summer camps, student shadowing experiences and lectures that promote interest and careers in science, engineering and math.
K-State Office for the Advancement of Women in Science and Engineering
Education
B.S. Food Biotechnology, University of Pisa, Italy, 2005
M.S. Genetics Biotechnology for Food Safety, University of Naples, Italy, 2006
Ph.D. Food Science and Technology, University of Milan, Italy, 2009
Bio Brief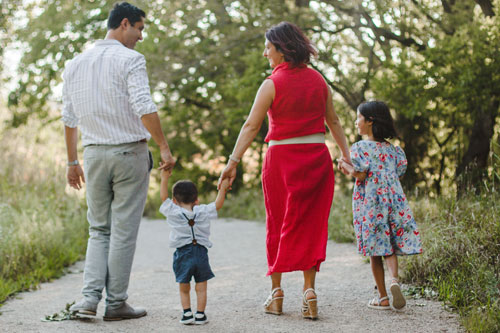 With an emphasis in Food Safety and Microbiology, Dr. Trinetta's research focuses on understanding foodborne pathogens ecology and identifying microbial entry routes into the food supply chain (from farm to fork). Dr. Trinetta also works on the development and implementation of antimicrobial intervention strategies to reduce and control foodborne pathogens on different commodities. Recently, Dr. Trinetta has expanded her research to the international scale with a project focused on evaluating microbial contamination in produce distribution centers for informal markets in Cambodia.
The main microorganisms studied in Dr. Trinetta's lab include Salmonella monovariant, Listeria and STEC E. coli.
Born and raised in Lake of Como area (Italy), Dr. Valentina Trinetta always enjoyed the idea to make an impact for the community, keeping food safe. She obtained her degrees in Food Science and Technology with an emphasis on active packaging and food safety. During her study, she moved to the USA as a visiting scholar (Penn State University). After her post-doctoral training (Purdue University), she worked 4 years at the Research and Development Center of ECOLAB. Dr. Trinetta started her position as an Assistant Professor at KSU in 2016 and she is enjoying Manhattan community with her husband, daughter Eleanor, and son Michael.
ASI Faculty
Faculty
Amamcharla, Jayendra
Aramouni, Fadi
Beyer, R. Scott
Blasi, Dale
Bormann, Jennifer (Minick)
Boyle, Elizabeth A. E.
Bradford, Barry
Breiner, Ryan
Brouk, Mike
Carson, Tim
Davis, Duane L.
DeRouchey, Joel
Douthit, Teresa
Drouillard, James S.
Faris, Brian
Farney, Jaymelynn
Fike, Karol
Fung, Daniel Y. C.
Getty, Kelly
Gonzalez, John
Goodband, Robert D.
Grieger, David
Hancock, Joe D.
Harper, Nigel
Hollis, Larry
Houser, Terry
Hulbert, Lindsey
Jaeger, John
Johnson, Sandy
Kouba, Joann M.
Lee, Charles
Mamedova, Laman
Marsden, James L.
Mendonca, Luis
Moser, Dan W.
Nelssen, Jim L.
Nichols, David A.
Nutsch, Abbey
Odde, Ken
Olson, K C
Phebus, Randall K.
Pope, Ronald V.
Purdue, Brad
Reinhardt, Christopher
Retzlaff, Deanna
Rozell, Timothy
Schaake, Scott L.
Schmidt, Karen A.
Sexten, Andrea
Smith, J. Scott
Stevenson, Jeffrey S.
Titgemeyer, Evan
Tokach, Mike
Unruh, John A.
Waggoner, Justin
Weaber, Bob