Current Students
Kelli Retallick || Kari Otteman White || Layna Bond || Madison Butler || Devin Jacobs || Claudia Silvera || Katherine Upshaw || Will Shaffer || Drew Lakamp ||
Ph.D. Students

Kelli Retallick
Ph.D. Student and Director, Genetic Service, American Angus Association
M.S., Kansas State University, 2015, "Genetic variance and covariance components for feed intake, average daily gain, and postweaning gain and indices to improve feed efficiency in growing beef cattle"
Ph.D. Project Description:
Kari Otteman White
Ph.D., Student and Chairperson, Ultrasound Guidelines Council
M.S., Kansas State University, 2013, "Relationship between docility and reproduction in heifers"
Ph.D. Project Description:
M.S. Students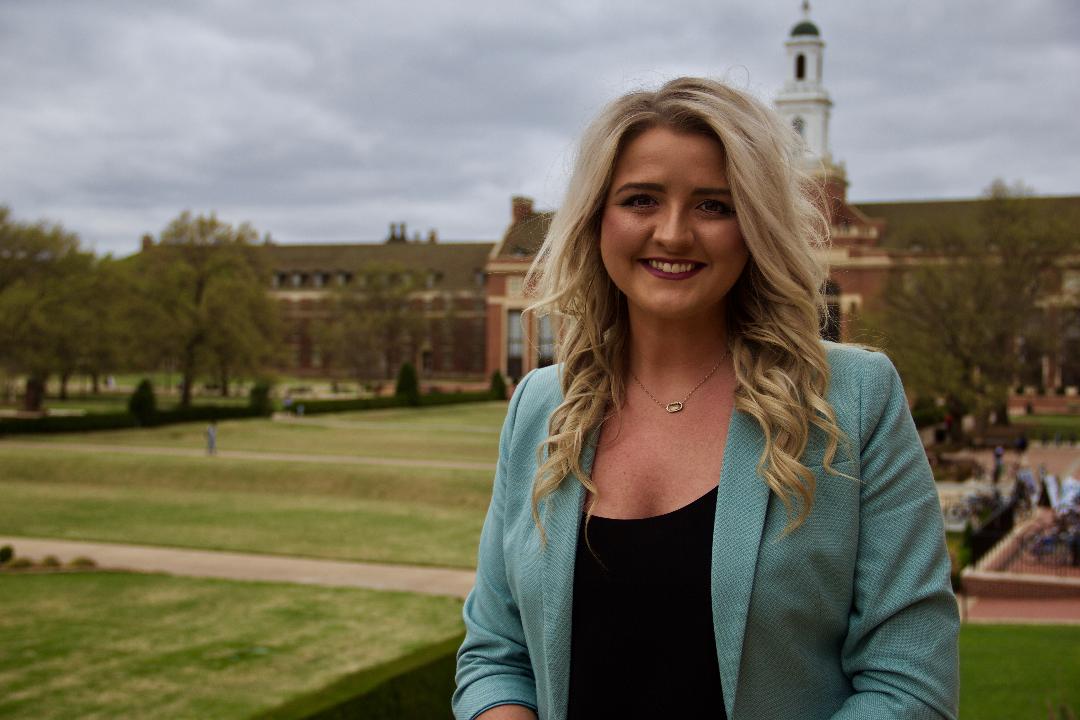 Layna Bond
Hometown: Galatia, Illinois
B.S., Oklahoma State University, 2018
M.S. Project Description: Impact of liver miRNA on feed and water intake in beef cattle
I am a fourth generation agriculturist and have a strong passion for the livestock industry. I grew up showing multiple species while being involved in livestock judging at a collegiate level. I enjoy spending time at livestock shows with family and friends.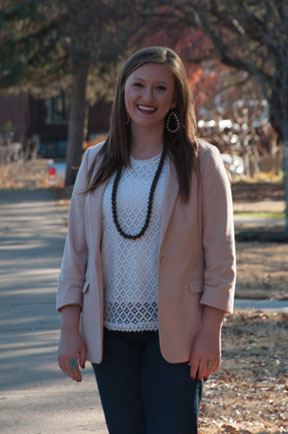 Madison Butler
Hometown: Vincennes, Indiana
B.S., Oklahoma State University, 2018
M.S. Project Description: "Estimation of genetic parameters for male fertility traits"
We will analyze phenotypic data collected on male fertility traits in an effort to produce variance component and heritability estimates using traditional and genomic approaches. This project will not only provide selection tools for fertility but provide more insight on the impacts genetics may have on semen production and semen quality measures.
Madison is a sixth generation Angus breeder who grew up on a small diversified livestock operation. Her livestock experience along with her involvement in 4-H, the National Junior Angus Association, and the National Junior Swine Association led her to pursue an animal science degree. She attended Hutchinson Community College, where she was a member of the livestock judging team. She transferred to Oklahoma State University to complete her bachelor's degree in animal science with a concentration in biotechnology. In her spare time, Madison enjoys spending time working with show cattle and developing youth involved in the livestock industry.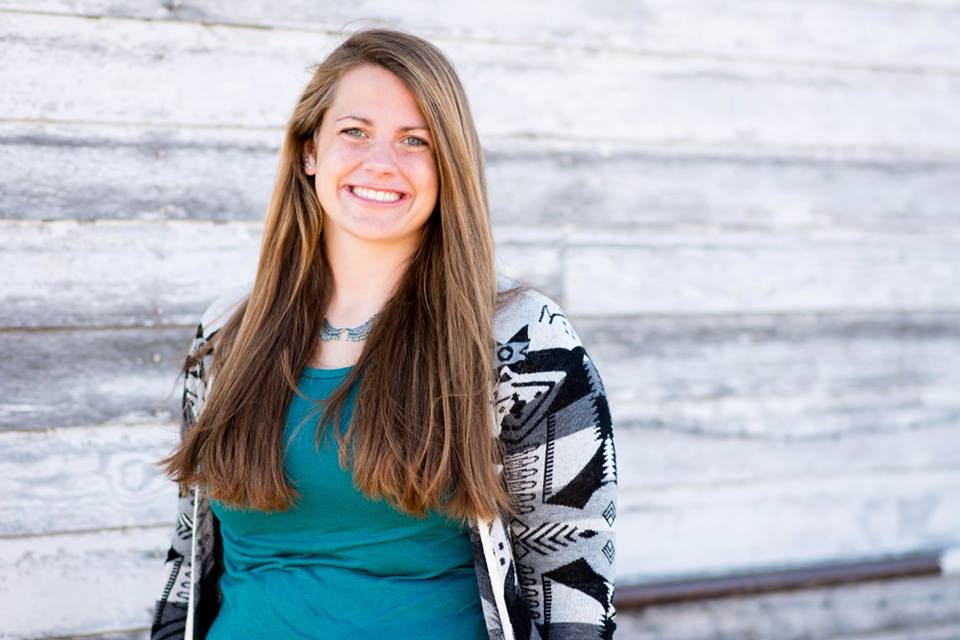 Devin Jacobs
Hometown: New Castle, Nebraska
B.S., South Dakota State University, 2017
M.S. Project Description: Genomic prediction for climate adaptability traits in sheep
Claudia Silvera
Hometown: Asuncion, Paraguay
D.V.M., Universidad Nacional de Asuncion, 2014
M.S. Project Description: Genome-Wide Association Analysis of Carcass Traits in Hereford Cattle Using Ultra-High Density SNP Data
As part of a national feed efficiency project, re-evaluate the data analysis components (heritabilities, direct genomic values, association analysis) and concluding results, where genomic data is identified and utilized for enhanced selection of Hereford carcass traits.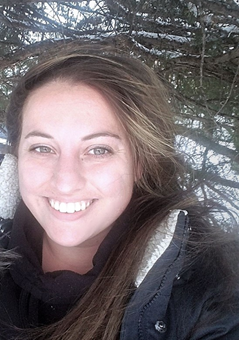 Hometown: Key West, Florida
Katherine graduated from the University of Florida in 2018 with a B.S. in animal science and a minor in business administration. Growing up in Key West, she found every opportunity to leave the island and experience animal agriculture, from county fairs to cattle drives, and has never looked back. At the University of Florida, Katherine further developed her passion for agriculture through involvement in the Equestrian Team, Block & Bridle, and an animal production internship in France. Throughout her undergraduate career, Katherine was fortunate enough take a variety of genetics courses (from livestock genetic improvement to human molecular genetics) and eventually join a research lab that focused on the molecular and genetic response of Caenorhabditis elegans to environmental stress. Now at Kansas State University, Katherine is developing her MS project on VFHD in Hereford cattle populations and is the current secretary and treasurer of the Animal Science & Industry Graduate Student Association.
B.S., University of Florida, 2018
M.S. Project Description: Detection of vertical-fiber hide defect in Hereford cattle
Hometown: Carthage, Missouri
Education: B.S., Oklahoma State University, 2017
M.S. Project Title: Characterization of Water and Heat Adaptability Traits in Beef Cattle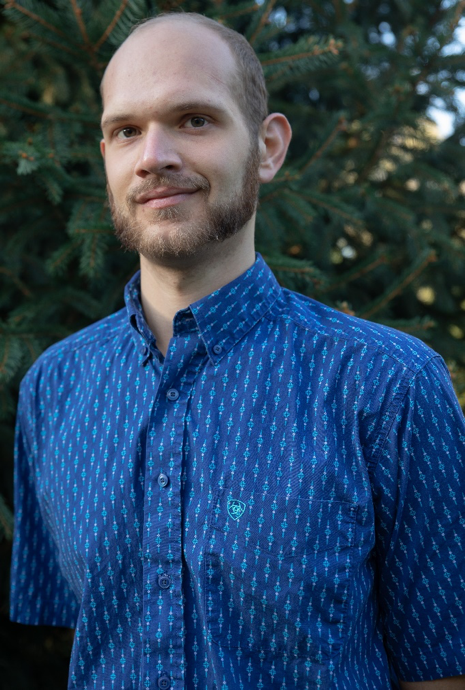 Hometown: New Berlin, IL
B.S., Southern Illinois University Carbondale
M. S. Project Description: Sustainability of Beef Cattle