Cattlemen's Day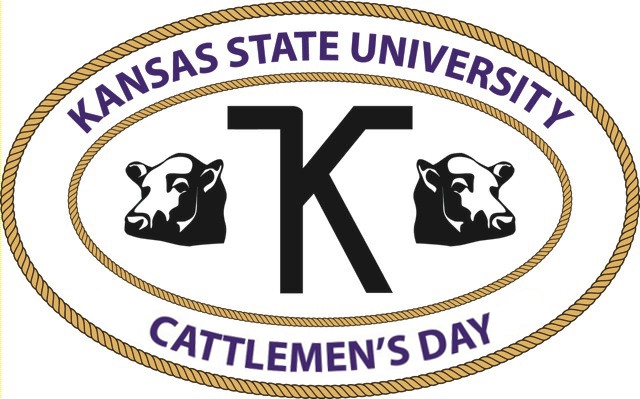 Cattlemen's Day Reports | Cattlemen's Day Videos | Thank you sponsors | Cattlemen's Day Posters

109th Cattlemen's Day
March 4, 2022
Exhibitor Letter | Exhibitor Space Reservation Form
108th Cattlemen's Day
On Friday, March 5, 2021, the Department of Animal Sciences & Industry at Kansas State University will proudly continue its tradition of the KSU Cattlemen's Day. Unfortunately, due to continued concerns around the COVID-19 situation, event size limitations, and standing by the department's commitment to keeping the safety of participants as its top priority, it was decided to not host the trade show in 2021 and the program has been moved online.
"We're excited to host the 108th KSU Cattlemen's Day," says Ken Odde, K-State professor and Cattlemen's Day co-chairman. "Although COVID-19 restrictions have led us to transition this year's event online, we are excited about the lineup of speakers and the topics they will address. Our annual program strives to address key issues and provide current information that keeps our industry efficient and relevant. This year's featured speakers — Dr. Jayson Lusk, Jason Rumley and Robert Norris — will summarize how the COVID-19 pandemic affected the U.S. beef industry from the producer and processor and beyond."
9:30 a.m. Welcome
Mike Day, KSU ASI department head
9:45 a.m. Pandemic Effects on the US Beef Industry
Jayson Lusk, Purdue University distinguished professor and Ag Economics department head
10:30 a.m. 2020 Beef Processing, Retail and Foodservice COVID-19 Insights
Jason Rumley, Radian Group principal
Robert Norris, Radian Group director
11:15 a.m. Reproductive Technology Resources and Current Tools
Sandy Johnson KSU ASI Livestock Production Specialist
11:35 a.m. Pandemic Effects on Small Kansas Processors
Liz Boyle, KSU ASI Extension Meat Science Specialist
Noon Question-and-Answer Session

Thank you to the 2021 Cattlemen's Day sponsors
---
---
Continuing Education Unit (CEU) information to receive four (4) CEUs can be found at: American Registry of Professional Animal Scientists
Plan to also attend the
Legacy Sale
following Cattlemen's Day.
---