Boyle, Elizabeth A. E.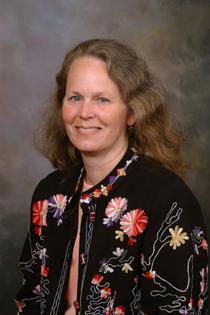 Professor/Extension Specialist
249 Weber Hall
Manhattan KS 66506
785-532-1247
lboyle@k-state.edu
Area(s) of Specialization
HACCP
Meat Safety and Quality
Processed Meats
Education
B.S. , University of Minnesota, 1980
M.S. , Colorado State University, 1987
Ph.D. , Colorado State University, 1991
Post Doctoral Associate , University of Kentucky, 1990 - 1991
Post Doctoral Associate , University of Minnesota, 1991 - 1992
Bio Brief
Originally from Richfield, Minnesota, Liz Boyle has been a member of the Animal Science faculty since 1992. She received her B.S. (Wildlife Biology) degree from the University of Minnesota in 1980. Her M.S. (Food Science and Nutrition) and Ph.D. (Food Science, Meats emphasis) degrees were received from Colorado State University in 1987 and 1991, respectively. Following post-doctorate work at the University of Kentucky and the University of Minnesota, Dr. Boyle made the move to Kansas.
Dr. Boyle works primarily in Extension (0.9 appointment) to enhance the quality and safety of meat products and to provide scientific and technical assistance to meat processors and trade associations. She also teaches Hazard Analysis and Critical Control Point (HACCP) workshops nationally as a certified Lead HACCP instructor and teaches (0.1 appointment) undergraduate and graduate courses in HACCP and Advanced HACCP.
Her research interests focus on the impact of HACCP on small and very small meat and poultry processing facilities, meat safety and quality.
Dr. Boyle enjoys spending her free time with her husband Dan and her daughter Jessica.
Teaching
Processed Meat Operations [ASI 610]
Advanced Application of HACCP Principles [FDSCI 791]
Principles of HACCP [FDSCI 690]
Advanced Application of HACCP Principles [FDSCI 791]
Principles of HACCP [FDSCI 690D]