Getty, Kelly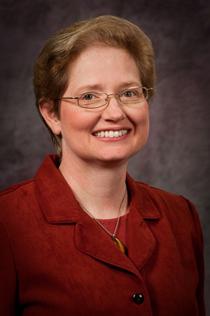 Associate Professor
216 Call Hall
Manhattan, KS 66506
785-532-2203
785-532-5861 fax
kgetty@k-state.edu
Area(s) of Specialization
HACCP
Meat Microbiology
Meat Safety and Quality
Education
B.S. , Kansas State University, 1988
M.S. , Penn State - University Park Campus, 1992
Ph.D. , Kansas State University, 1999
Bio Brief
Kelly J.K. Getty, Ph.D., originally from Allen, KS, received her B.S. (1988) and Ph.D. (1999) in Food Science from Kansas State University and M.S. (1994) from Pennsylvania State University in Food Science.
Dr. Getty started at Kansas State University with the Food Science Institute in 2001 and started a joint-appointment in Spring 2005 in the Department of Animal Sciences & Industry (50%). Dr. Getty's appointment within Animal Sciences and Industry is split between 30% teaching and 20% research.
Dr. Getty teaches Fundamentals of Food Processing and team-teaches Meat Animal Processing and Meat Technology (distance course). She coordinates distance education efforts for the Food Science program and advises six distance M.S. students. Her research efforts involve control of pathogens in fermented and direct-acidified sausages and jerky. Collaborators include: Drs. Elizabeth Boyle, Daniel Y.C. Fung, Deanna Retzlaff, and Curtis L. Kastner. Prior to Kansas State University, Getty was an assistant professor at Clemson University where she taught meat science courses and conducted meat and food safety research. Getty also worked at Pizza Hut, Inc. and the American Meat Institute.
Dr. Getty and her husband Chris reside in Manhattan with their two children.