KSU Meat Lab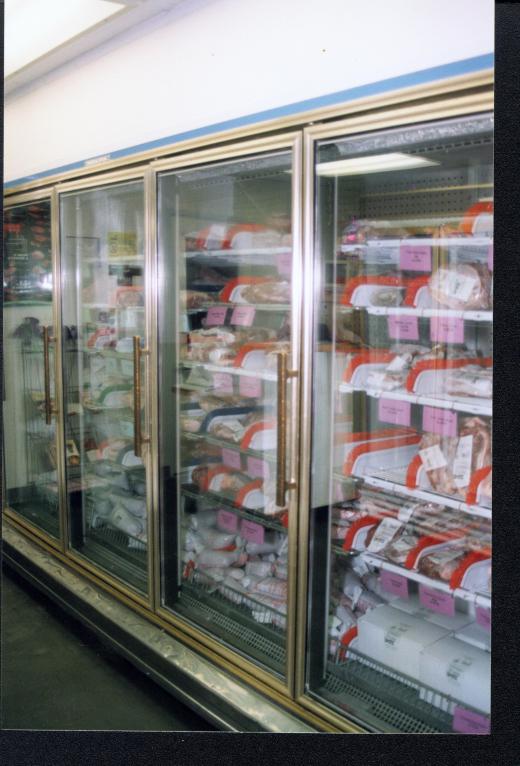 103 Weber Hall
785-532-1279
jwolf@k-state.edu
Description
When President A.J. Waters served as acting Head of the Department of Animal Husbandry he called for a class in "butchering." Working with the state architect, plans were drawn to convert an existing building into a slaughter house where, starting in the winter term of 1912, such a course would be taught. In 1915, money was appropriated to build a three room shack in which to teach. Only one room (18' x 24') was completed. This shack served as the slaughter house until 1923. Carcasses were hauled in a wheelbarrow to the Dairy Building where they could be refrigerated, cut up, packaged and sold.
In 1922, work was started on the construction of the west wing of Waters hall. At the same time an addition was made to the north end of the east wing of Waters Hall. This addition served as the meat teaching laboratory for 35 years. The facility was described as modern in every request with facilities for slaughtering, chilling, processing, storage of hides and a complete locker room containing showers and other modern conveniences.
In 1957, the meat laboratory moved to the north end of Weber Hall where it can be found today. The facility is complete in every detail. In 1988, Weber hall was renovated and the meat laboratory was updated to conform to USDA specifications.
To stay within government regulations, tours of the facility are possible only under the supervision of meat science personnel.
Learn more about the KSU Meat Lab.
Images