Swine Extension
The Kansas State University Swine Extension program takes practical swine nutrition research and works with producers to facilitate rapid adoption of technology by the industry. The program also works with producers in the area of environmental management of swine facilities.
Swine Nutrition Resources
Swine Research Index
K-State Swine Research publications can be searched at: newprairiepress.org
Swine Day
Swine Profitability Conference
Swine Profitability Conference Videos
Swine in Kansas
The Kansas Swine Industry is a robust industry with Kansas producers marketing approximately 2.5 million pigs with a gross market value of about $300,000,000. The swine industry plays a significant role in the Kansas economy.
Our K-State Applied Swine Nutrition Team works with producers and industry leaders to accomplish the following mission statement:
Be the leading swine nutrition team by developing, evaluating, implementing and disseminating the latest technology to increase profitability of pork producers.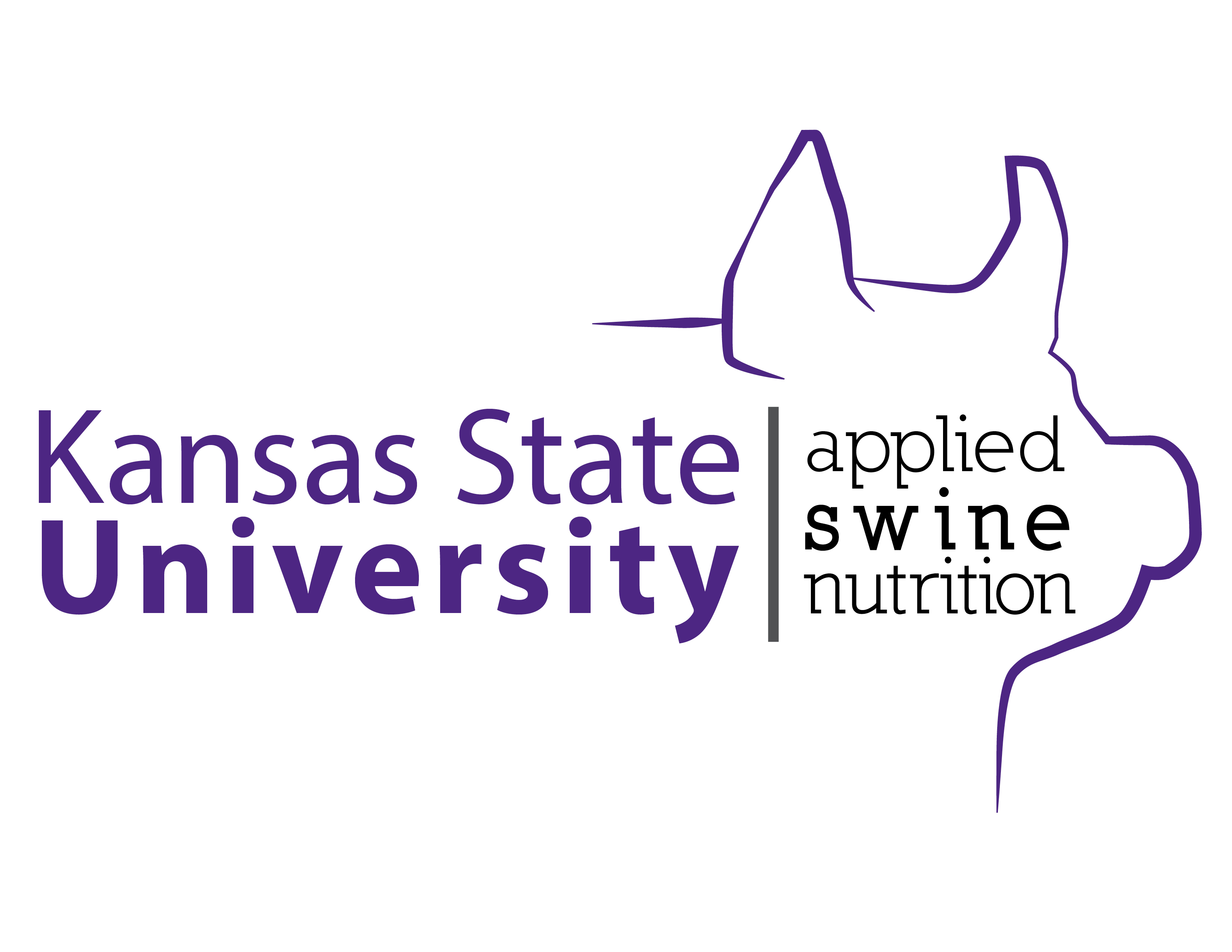 Primary objectives to accomplish our mission include:
Provide opportunities for young professionals to develop their careers as swine technologists.
Hire and retain leading swine faculty.
Maintain a high level of extra-mural funding.
Focus on key factors to maintain producer profitability and resultant support of our swine program.
Continually build facilities and relationships needed to conduct cutting-edge research.
Practice teamwork including open communication, mutual respect, a family environment, and the highest ethics.